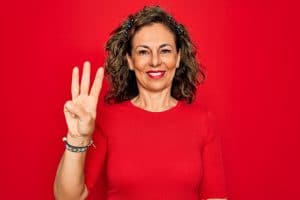 Until a problem with TMJ disorder is addressed, you can experience a worrying degree of discomfort. The problem can affect your bite function, and may limit your jaw movement to the point of making it difficult to speak! You can also experience related pains in your face, neck, and head. Those who struggle to control a problem with teeth grinding linked to TMJ disorder also have to worry about permanent damage to their teeth. At our El Paso, TX dentist's office, patients who show signs of having trouble with their jaw health or alignment can receive care to ease tension and pain. Through the use of a custom oral appliance, we can help you deal with stress or poor joint alignment, which can lead to relief from chronic jaw problems.
1. Treatment For TMJ Disorder Can Help You Avoid Teeth Grinding Issues
If you are not dealing with TMJ disorder, you can begin experiencing pain and sensitivity issues each morning because of a nighttime teeth grinding habit. In time, the pressure from grinding can lead to severe issues, including damage to your enamel that will alter the look and health of your teeth. When you and your dentist discuss treatment, you can make time to talk about the impact that your teeth grinding has had, which can lead to protection against this habit. If necessary, we can also review your options for restorative dentistry or cosmetic dentistry in order to make positive changes to your smile.
2. Your Treatment Can Help You Deal With Chronic Headaches
People who suffer headaches on a frequent basis may not think to tell their dentist about their troubles. If you mention it, you can learn that the problem has a possible connection to your jaw health. By treating a problem with TMJ disorder, we can address problems that affect the nerves that control the movement of your jaw and facial muscles. Resolving these issues can lead to a welcome reduction in headaches, as well as pains in your neck, face, or shoulders.
3. Treatment Can Make Biting And Chewing Easier
If you lose the ability to comfortably bite and chew, it may become difficult for you to enjoy certain foods that you have long enjoyed. Treatment for TMJ disorder can make it easier to move your jaw without pain or stiffness. As a result, you can once again enjoy meals without feel frustrated by pain or a limited range of motion.
Talk To Your El Paso, TX Dentist About Treatment For TMJ Disorder
Sunny Smiles in El Paso, TX is prepared to help patients who are showing signs of TMJ disorder. If you are affected by symptoms of this condition, we can look into treatment to put the matter behind you! To learn more, contact your El Paso, TX, dentists by calling 915-859-7000.