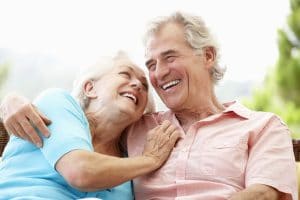 If one unhealthy tooth is capable of affecting your confidence and bite, it should be no surprise that a single missing tooth can also be a significant concern. At our El Paso, TX dentist's office, we are prepared to offer a range of restorative dental services when a problem affects a patient's smile. In order to treat tooth loss, we can discuss the placement of a permanent restoration. The support from your appliance can make biting and chewing easier, and the appearance of your prosthetic can renew your confidence in your smile! During an appointment, we can talk to you about the benefits of different fixed appliances so that you can select something that has lasting value for you.
Permanent Restorations Offer Cosmetic Improvements And Bite Support
The right prosthetic restoration can do more than just close a conspicuous gap in your upper or lower row of teeth. The appliance put in place is able to stay secure enough to absorb pressure when you bite, so it can contribute to both biting and chewing without making you uncomfortable. The right custom design can ensure that in addition to fitting well, your restoration will offer cosmetic support. What this means is that even if the artificial tooth is in a prominent space, you can show off a smile that appears complete and healthy!
Restoring Your Smile With A Custom Dental Bridge
Dental bridges can be permanently placed without any need for oral surgery. This can make them appealing to people who want a less involved placement process, and for those who are not good candidates for surgical care. The bridge is held by two dental crowns, each one situated on a tooth surrounding your gap. The pontic (replacement tooth) sitting between these crowns will remain in place even as you put pressure on the prosthetic while biting and chewing. Its design is meant to make it a natural fit, meaning it feels secure and that it offers real smile improvement.
How Implant Dentistry Benefits Patients
While dental bridges require restorative dental work on potentially healthy teeth, implants make it possible to hold a restoration without making changes to them. What will occur instead is the insertion of a dental implant into your jawbone. The titanium post is biocompatible, which means that as you heal from the placement, the bone will actually fuse with your implant. When a dental implant is present, you can actually sustain the health of your jawbone over time. While tooth loss typically leads to the deterioration of the bone, your restoration will stimulate the tissues and send a message for your body to deliver nutrients that keep it healthy.
Our El Paso, TX Dentist's Office Can Replace Your Missing Tooth And Restore Your Smile
How concerned should you be about the loss of a tooth? Without treatment, your incomplete smile can make real trouble for your appearance and oral health! To learn more, please contact our El Paso, TX, dentist's office on N. Zaragoza Road by calling 915-849-9000.