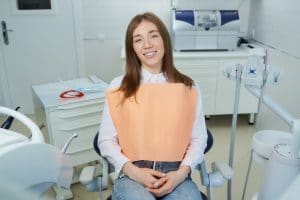 While dental care is important, some people struggle to make it fit into their typical weekly schedule. What happens as a result is they put off routine dental services, or even a visit to discuss an oral health concern, ultimately interfering with their access to beneficial treatments. At our El Paso, TX dentist's office, we do provide patients with access to visits on Saturdays. These Saturday hours can make a trip to the dentist's office easier to schedule, which can be a relief for those who have been putting off their next appointment. Regular checkups have a significant role to play in protecting your smile, as they keep you safe against tartar buildup and also ensure problems are identified and treated in earlier stages.
Are You Due For Your Next Dental Exam?
Unless you are advised to follow a different schedule by your dentist, make plans to schedule routine care every six months. At this semiannual interval, you receive consistent, beneficial feedback about the state of your smile that will help you avoid problems with tooth decay and gum disease. If a problem does form between your last visit and your next one, it can be pointed out to you, and plans for the appropriate restorative dental treatment can be made.
Teeth Cleanings Keep You Protected Against Tartar Buildup
You are responsible for the prevention of tartar buildup on your smile. By brushing and flossing regularly, you will be able to clear away harmful plaque buildup before tartar can form. Unfortunately, any deposits that do form will remain until your next teeth cleaning. If tartar buildup is not addressed, you are more likely to experience problems like tooth decay, which will require the placement of a dental filling or dental crown.
Your Oral Health Care Can Benefit Your Overall Well-Being
If you take care of your teeth, you can preserve your attractive, confident smile. While this is certainly important, it should also be noted that your commitment to preventive care is good for more than just your teeth and gums. Avoiding issues with gum disease and tooth decay will help you stop the spread of harmful bacteria from your mouth to different parts of your body. Bacteria that cause cavities can eventually lead to the infection of a tooth, and that can result in bacteria traveling through that tooth's roots to create problems. Gum disease can also lead to the spread of bacteria, as well as damage to tissues that hold your teeth in place.
Talk To Your El Paso, TX Dentist's Office About Setting A Saturday Appointment
At our Sunny Smiles dental offices, patients can count on consistent preventive dental care to help them avoid troubles with their teeth and gums. If you wish to learn more about our practice, and the availability of our Saturday appointments, contact our El Paso, TX, dentist's office on N. Zaragoza Road by calling 915-849-9000.