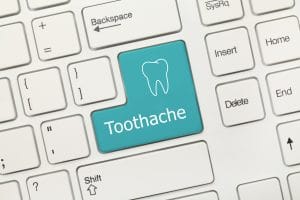 When you're faced with a dental emergency, this means you have sustained damaged or may be experiencing severe discomfort. After you contact us and before arriving at our El Paso, TX, office, you can take steps to ease discomfort and help prevent further complications! Find out what you need to do when faced with a dental emergency.
The Causes of Dental Emergencies
Did you know that persistent tooth sensitivity or a toothache could be cause for concern? Often serious and sudden pain means you have either an advanced cavity, or possibly a infected tooth, and treatment is crucial to avoid potentially losing your tooth altogether. If you damage a tooth, even if the chip or crack appears minor, then please see us right away. Even minor damage could expose sensitive inner tissues to harmful bacteria and allow a cavity to form. A restoration, like a filling or crown, that has become lost or fallen out is a situation that needs immediate attention, as is a loose or knocked-out tooth!
Preventing Worsening Discomfort
For aching teeth: Floss on either side of the tooth and rinse with warm water. If this fails to dislodge anything or ease discomfort, then take a pain reliever and give us a call to set up a time to see us.
For damaged teeth: Rinse with warm water and use a washcloth or gauze to stem any bleeding. Place a cold compress or ice pack against the side of the face to stop swelling and take an over-the-counter pain reliever. Let us know right away and if possible, bring any pieces of your tooth with you.
For loose or lost restorations: Avoid drinking sugary foods and drinks, or consuming items that are very hot or cold, as the tooth will be exposed and very sensitive. Be sure to see us quickly so we can replace the filling or crown!
For a knocked-out tooth: Pick it up by the crown, never the root, and place it in a glass of milk or salt water. Bring it with you to the office. You can take a pain reliever, and also take steps to address bleeding or swelling as you would with a damaged tooth.
Contacting Our Team for Treatment
Our East-side location is open six days a week Monday through Saturday, and our Northeast location is open Monday through Friday. However, we also offer care 24/7 and can arrange for a dentist to see you!
TALK TO SUNNY SMILES IN EL PASO, TX ABOUT DENTAL EMERGENCIES
At Sunny Smiles in El Paso, TX, our team is ready to help you enjoy a whole smile free of discomfort. To learn more about repairing your smile, then contact your El Paso, TX, dentists at Sunny Smiles on Dyer Street by calling 915-859-7000.