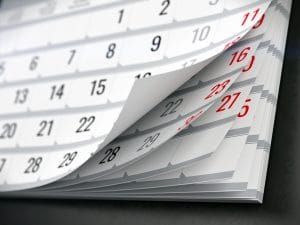 How often have you heard your dentist remind you to visit every six months? The reason we (and the American Dental Association) suggest visits twice yearly is to help people of all ages maintain optimal oral health. In today's blog, your El Paso, TX, dentists will look at why your family should have their teeth examined and cleaned at least once every six months.
Watching Over Your Smile
When you stop in for a checkup, we will take a close look at your teeth, gums, and oral structures for potential signs of trouble. We often employ advanced technology to gain a detailed picture as well, so we can identify possible problems in the earliest stages. The sooner we identify these issues, the sooner we can administer treatment and help you avoid complications. Our team typically looks for signs of tooth decay, dental infection, gingivitis, and gum disease. We also look for the warning signs of TMJ disorder and bruxism, and for adults, we will screen for oral cancer once a year.
Removing Plaque and Tartar
While you're here, we will also clean your teeth. Over time, plaque buildup accumulates on our teeth as bacteria consumes stray food particles. While brushing and flossing can reduce the severity of this buildup, only a professional cleaning can break up and remove the buildup. With a dental cleaning, we use an ultrasonic scaler and manual tool to begin removing this layer. Afterward, we polish the teeth. The entire visit only takes a few minutes, and helps reduce the risk of everything from cavities to periodontal disease. You also have the added benefits of fresher breath and brighter teeth!
Talking About Better Homecare
To help protect your smile in between your six-month visits, our team suggests brushing your teeth when you wake up and again before bed. Each session should take no less than two minutes and employ a toothpaste containing fluoride. You also need to floss thoroughly in between each and every tooth before going to sleep each night as well. Consider cutting back on sugary and starchy foods, as well as beverages with high sugar content, as these items could feed harmful bacteria. If you do experience pain or sensitivity in your smile, or sore, bleeding gums, then let us know, as these could point to oral health issues that need immediate attention. If you have any questions about our checkups and cleanings, or if you would like to schedule your next one, then contact our team today.
TALK TO SUNNY SMILES IN EL PASO, TX ABOUT PREVENTIVE DENTISTRY
At Sunny Smiles in El Paso, TX, we can use our routine checkups and cleanings to help your entire family maintain healthier smiles. For more information on prevention, contact your El Paso, TX, dentists at Sunny Smiles on Dyer Street by calling 915-859-7000.