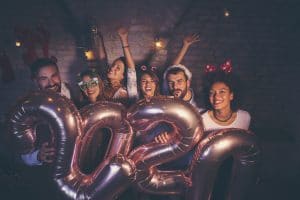 How would you like to begin the new year with a big boost in your confidence? With the right cosmetic dental procedure, you can feel excited to show off your smile, which can help you enjoy an enthusiastic start to 2020. Our El Paso, TX dentists are ready to work with you in order to correct dental flaws, and generally improve the way you look. You can be surprised to learn that our practice can deliver results in a short time, even if you are hoping to address multiple concerns. In fact, with the right procedure, you can begin showing off your improved smile in less time than you might believe to be possible!
Cosmetic Dental Work Can Give You An Important Confidence Boost
If you feel embarrassed because teeth stains have dulled your smile, worried that people are paying too much attention to a chip or crack in a tooth, or if your teeth just feel less uniform and attractive as they should, we can help. Cosmetic dental work is able to deliver results that are impressive without making your teeth appear unnatural. The procedures we provide are able to do this while minimizing changes to your tooth structure, so your overall experience can be remarkably comfortable.
You Can See Results From Cosmetic Work In Less Time Than You Expect
If you have already tried to make your teeth brighter with an over the counter whitening procedure, you may worry that real results are going to be difficult to enjoy, or that they are going to take an extended period of time to see. What you can discover is that our expert whitening kits are able to produce dramatic changes in as little as two weeks of daily treatments! If you want to deal with conspicuous flaws before an important occasion, one visit to our practice can lead to positive changes thanks to a dental bonding and contouring procedure. This work does not require the use of restorations, which makes it possible to complete in less time. Instead of placing veneers or crowns on teeth, composite resin material can be directly applied to cover up damages, or to change the shape and color of teeth.
A Single Procedure Can Offer Results That Last Well Beyond 2020
Cosmetic dental work is meant to be far more than just a brief change in the way you look. With the right procedure, and the right approach to daily oral care, you can maintain your improvements years beyond 2020. If you have questions about oral health care after a procedure, we can provide support at every routine dental checkup.
Talk To Sunny Smiles In El Paso, TX To Arrange Cosmetic Dental Work
At Sunny Smiles in El Paso, TX, patients who are ready to show off a better smile in 2020 can come to us to discuss cosmetic dental work! For more information, contact your El Paso, TX, dentists at Sunny Smiles on Dyer Street by calling 915-859-7000.