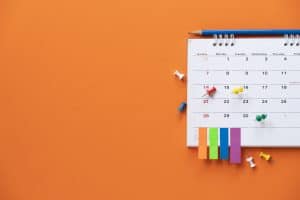 The end of 2019 is just a few weeks away! Which means if you want to start 2020 with a healthy and beautiful smile, you need to see your El Paso, TX, dentists soon. We can offer a checkup and cleaning to assess your oral health and see if you require treatment. You can also use your dental insurance benefits before they expire!
Checkups and Cleanings
We'll start with a simple checkup and dental cleaning. During the checkup, we will examine your smile carefully with advanced technology, allowing us to gain an incredibly detailed view of your teeth, gums, and oral structures. If we find signs of trouble, we can create a personalized treatment plan to target these concerns before they lead to serious discomfort, or even tooth loss. The cleaning portion involves the dentist or one of our hygienists cleaning the plaque and tartar from the surface of the teeth. The procedure only takes a few minutes, but is crucial for keeping smiles free of cavities and gum disease, as no amount of brushing and flossing can remove plaque and tartar.
Use Your Benefits!
If you have dental insurance, then you have benefits that will expire at midnight on December 31st. Instead of letting them go to waste, talk to our team. We can help you understand your coverage, plan your treatment, and will even file for you to save you the headache of dealing with the insurance company. We can not only use your 2019 benefits, but resume care once your 2020 benefits become available. If you don't have insurance, then we can discuss financing and other options to help ensure finances don't stand between you and a healthier smile!
Treatment for Children
We don't just offer treatment for adults. In fact, our team is skilled in helping children enjoy healthier smiles, and a comfortable experience at the office. We provide a gentle approach and preventive care to help protect little smiles from the onset of tooth decay and periodontal problems. If your child has misalignment, we can refer them to an orthodontist. We have minimal restorations that look and blend with the smile to treat cavities and prevent the onset of dental infection or the premature loss of a baby tooth. If you have any questions, or if you would like to schedule a visit for you and your little ones, then please contact our team today schedule your last visit f 2019!
TALK TO SUNNY SMILES IN EL PASO ABOUT PREVENTIVE DENTAL CARE
At Sunny Smiles in El Paso, TX, we use preventive care to help improve oral health and protect families from serious concerns, like cavities and gum disease. If you have questions about family dentistry, then you can reach our East El Paso dental practice on 10039 Dyer St., at 915-859-7000!