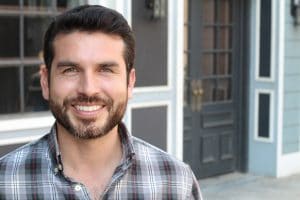 When a cavity forms, and damages your enamel, a restoration is needed to permanently provide support for your tooth. At our El Paso, TX dental practice, we have provided many patients with metal-free dental fillings in order to address this harm. While you can be understandably happy to hear that you will not have a conspicuous metal restoration visible in your smile, you may be unclear on what, exactly, you can expect from a metal-free filling. These restorations are made with a biocompatible resin material that blends in with your surrounding enamel, so you can be free from concerns that dental work will noticeably alter your smile. Because the material is biocompatible, it can bond directly with your tooth structure, which provides a remarkably strong bond.
Addressing The Effects Of Tooth Decay
Tooth decay is an alarming problem, because the damage done to your tooth structure is irreversible. In other words, your tooth has no way of healing after a cavity causes harm. Because of this, a permanent restoration has to be put in place. At our practice, we can make sure you have a restoration that will continue to effectively protect your tooth for many years. A dental filling offers structural support, and it can protect you against bacteria gathering in the space where a cavity created an opening on your enamel.
Metal-Free Fillings Are Biocompatible
Unlike amalgam metal fillings, the resin fillings we use are biocompatible. What this ensures is that your restoration will bond directly with your tooth structure. The bond that results is remarkably strong. Resin also keeps its shape better, as metal fillings are more likely to expand and constrict when exposed to temperature extremes.
Some Cavities Require More Than Just A Dental Filling
Tooth decay is a problem that can become severe if not addressed in time. After enough time passes, decay can expose your tooth to internal damage, as bacteria can enter your pulp and infect living tissues that support it. When this occurs, it will take a root canal procedure and dental crown to properly take care of the matter. Without the appropriate treatment, a cavity can ultimately leave a tooth in such poor condition that it cannot be saved!
Talk To Sunny Smiles In El Paso About Receiving A Metal-Free Fillings
At Sunny Smiles in El Paso, TX, patients can rely on metal-free dental fillings to restore their tooth's health, and preserve its appearance! Our practice is prepared to help individuals who have a need for cavity treatment, even in cases where they need more support than a filling alone. We also offer ongoing preventive care, which can help you avoid trouble with tooth decay entirely! For more information, you can reach our Northeast El Paso location on Dyer Street by calling 915-759-7000!