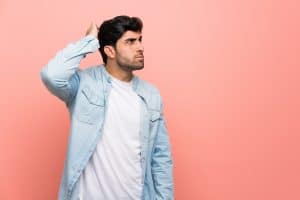 If you make the time to see your dentist for a routine evaluation, you can obviously appreciate having your teeth and gums thoroughly checked for problems. What you should know is that the goal during a routine visit is to help you avoid problems, not just to identify any that have developed. During every checkup at our El Paso, TX dental practice, you can look forward to a thorough dental cleaning. Regular cleanings make it easier to fight tooth decay because you have any tartar deposits present removed. Unfortunately, your daily efforts in the form of brushing and flossing are not going to help you rid yourself of this harmful substance. However, your daily preventive oral care routine can help you stop those deposits from forming!
Professional Cleanings Help You Avoid Oral Health Issues
Every time your hygienist cleans your teeth, they provide a degree of care that is intended to make you less likely to experience dental problems in the near future. Because your hygienist has the skill and experience to thoroughly review the state of your smile, they can let you know about signs that suggest your daily routine could be improved. This session also takes care of any tartar deposits that have gathered in between this visit, and the previous one. The more time you spend with tartar on your teeth, the greater your risk is for experiencing a cavity, or gum disease, before your next appointment.
The Importance Of Removing Tartar
Why should tartar be singled out for its threat to your smile? The term "tartar" refers to any plaque deposit that has remained on your smile for long enough to harden, and become difficult to remove. Because it remains in place, the oral bacteria that make up tartar can continue to damage your dental structure, and they can potentially create an infection that affects your gum tissues. You can stop the material from ever forming when you are consistent with brushing and flossing – be thorough during every cleaning session, and make sure you give attention to areas that are tough to reach.
Other Reasons To Stay Consistent With Routine Dental Appointments
Would you prefer to have a cavity do more damage to your tooth structure, or less? If this seems like an odd question to ask, consider that your behavior when it comes to scheduling regular checkups could leave you vulnerable to more harm. If your dentist spots a small cavity that is forming, there can be time enough to have it restored with a dental filling. If you only see your dentist because you have a pain in your tooth you can no longer ignore, the answer to the problem could be a root canal treatment!
Talk To Sunny Smiles In El Paso About Scheduling A Routine Checkup And Cleaning
At Sunny Smiles in El Paso, TX, our practice is proud to make quality preventive services to members of our community! You can look forward to a thorough dental cleaning every time you come in for routine care, as well as a careful check of your teeth during your dental exam. For more information, you can contact our Northeast El Paso location on Dyer Street by calling 915-759-7000!