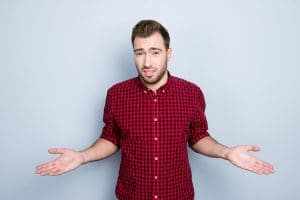 Are you guilty of skipping or postponing regular dental checkups? How long has it been since you had a professional examination of your teeth and gums performed? Unless there are circumstances that make a different timeline more appropriate, individuals should plan to receive routine preventive care on a semiannual basis. During your twice-yearly visits, our El Paso, TX dentist's office can offer dedicated support. We can deliver thorough reviews and cleanings in a welcoming environment. If any problems are identified, we can make sure that matters are fully addressed through the appropriate restorative dental work.
You Should Receive Semiannual Dental Cleanings And Exams
While there may be people who are told to follow a different schedule, you should assume that the semiannual checkup schedule is suitable for your needs. On a six month basis, you can return to your dentist for a careful examination of your teeth, and a professional dental cleaning from your hygienist. The overall goal of every checkup is to make sure your smile is completely free of oral health issues. Hopefully, your dentist's review will end with your good health being confirmed. If not, you can arrange restorative treatment before a problem with your smile has an opportunity to worsen.
What Can Happen If A Dental Problem Goes Undetected And Untreated?
Your dentist can find evidence of tooth decay that you have not noticed, and arrange any necessary treatment. Patients who learn that they have a small cavity on a tooth can make sure that the matter is addressed through the placement of a tooth-colored dental filling. Unfortunately, it can be easy to let a small cavity go unnoticed if you are not scheduling regular checkups. Eventually, that cavity can become serious enough to require a root canal treatment!
Focusing On Better Smile Care Between Appointments
With the dedicated professional care offered to you at every routine dental exam, you can have an easier time avoiding oral health troubles. With that said, you should take steps on your own time to make sure that your smile has enough support. One thing you can do is give more attention to your brushing and flossing sessions. People who perform these actions without giving them enough attention may not realize that they consistently miss portions of their smile, leaving them vulnerable to problems. You should also remember that your daily diet can influence your risk for decay.
Schedule Your Next Routine Exam At Sunny Smiles In El Paso
At Sunny Smiles in El Paso, TX, you can look forward to amazing care during every routine appointment! Our practice is committed to helping patients keep their teeth in absolutely terrific shape. If you are ready to book your appointment, you can call our East El Paso location on N. Zaragoza Road at 915-849-9000!