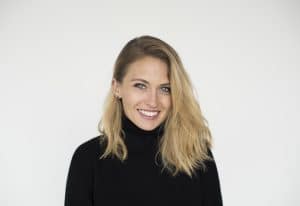 Because so many popular foods and beverages can leave stains behind on our teeth, dental discoloration can be a common problem. Of course, even if you are not the only person affected by this issue, you can feel particularly frustrated with the way your appearance has been hurt by gathering stains. While store bought products can offer some help with changing your smile color, you may want to talk to your El Paso, TX dentist's office about professional teeth whitening. You can take home a customized whitening kit that can deliver bigger improvements, and give you the kind of bright, white teeth that renew your confidence in the way you look!
Why Am I Seeing Changes In The Color Of My Teeth?
If you are doing a good job of preventing tooth decay, you may wonder why your efforts are not enough to stop the gradual change in the color of your teeth. Unfortunately, stubborn stains that gather on a person's enamel come from many different items that we regularly enjoy, and they can accumulate even as you remove surface stains by brushing your teeth. While cutting products like coffee, red wine, and tobacco products can mean reducing new stains, you can still be understandably bothered by the stains that are already present.
Taking Home A Professional Teeth Whitening Kit
The whitening kit you can receive from our dental practice provides stronger agents than the products that are available at your local grocery store, or the pharmacy. While these over the counter products may do little more than remove stains from the surface of your enamel, a professional whitening procedure can do something about deeper stains. Your kit will include a customized tray that you can use to make the application of your whitening agents easier. Patients tend to enjoy their full results in less than two weeks!
Dental Discoloration May Be Due To Something Other Than Teeth Stains
Dental discoloration is often caused by teeth stains, but there are other issues that can hurt the color of your smile, and raise your interest in cosmetic dental work. You might be dealing with a tooth that changed color after physical harm, or you could be looking for a solution to advanced problems with fluorosis (a problem that occurs during childhood). If your issues are with something other than teeth stains left by foods and drinks, porcelain veneers may be more suitable to your needs. This is because veneers are placed over the front of teeth, where they can hide flaws like discoloration.
Talk To Sunny Smiles In El Paso, TX About Teeth Whitening
At Sunny Smiles in El Paso, TX, you can enjoy great cosmetic dental care! Our practice is committed to providing the ideal treatment for your particular needs, so that you can feel a renewed confidence in the way you look. For more information, you can reach our Northeast El Paso location on Dyer Street by calling 915-759-7000!