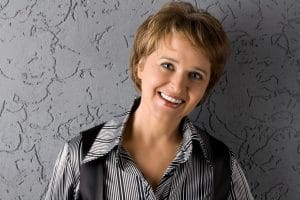 How achievable are your goals when it comes to cosmetic dental work? Because our El Paso, TX dental office offers multiple procedures that can correct smile flaws, you can find a path to your ideal changes. In fact, your dentist can talk you through the different treatment options you can count on, and help you identify the clearest path to your desired changes. You can even find that one treatment may be all you need if you want to address several flaws! In some cases, a person's cosmetic concerns are the result of issues that also affect their oral health. You can be happy to know that modern restorative dental work can tend to both your dental health, and your appearance, so you can feel confident in how you look after care is provided!
Selecting Cosmetic Treatment That Can Address Your Smile Flaws
While many people may share a desire to see how cosmetic dental work can help them, their needs as patients can vary. While someone else might be focused on improving their smile by correcting problems with the shape or size of certain teeth, your goal may be to make your smile brighter. At our practice, we can offer cosmetic improvements with porcelain veneers, through bonding and contouring work, and with whitening kits that you can take home! We can even recommend gum contouring treatment to make your smile less "gummy," or to improve on the look of short teeth.
The Right Procedure Can Take On Several Issues
Are you concerned that you need to arrange several procedures to deal with all of the issues you have with your smile? You might be surprised at just how far one treatment can go towards delivering all of your desired cosmetic improvements! For people who want to transform the look of their teeth, porcelain veneers can be helpful. With custom veneers designed and placed, your smile can be improved as you change the shape, size, and color of unflattering teeth!
Improving Your Smile When You Have Oral Health Problems
You may have issues with your appearance that stem from unaddressed oral health concerns. With an attractive porcelain or zirconia dental crown put in place, an unhealthy tooth can enjoy necessary support while also looking more attractive! Because these restorations can look so attractive, you can find that your restorative dental work addresses the problems you have with your appearance.
Sunny Smiles In El Paso, TX Can Offer Great Smile Improvements!
At Sunny Smiles in El Paso, TX, patients who want to do something about their appearance can learn about the beneficial cosmetic dental procedures we can provide! In addition to helping individuals keep up with their oral health needs, we are proud to offer care that can transform the way you look, and boost your confidence. To make an appointment with us, you can call our East El Paso location on N. Zaragoza Road at 915-849-9000!