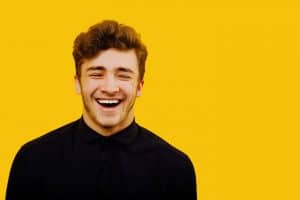 While gum disease is definitely a worthwhile concern, you might be focused on the cosmetic issues your periodontal tissues cause for your smile. Bulky gums, or uneven tissues, can become a distraction that makes your smile seem less attractive. If your teeth appear too small, excess gum tissues could be to blame. At our El Paso, TX dental practice, we can perform a gum contouring procedure to make desirable changes to your appearance. This treatment can be effective enough on its own to have a significant effect on the way you look when you smile. With that said, you may be interested in combining this work with a treatment that directly addresses the look of your teeth, for even more notable cosmetic dental improvements.
Is Gum Contouring The Right Cosmetic Procedure For You?
Gum contouring can be an effective treatment solution for individuals who are bothered by their "gummy" smile, or who feel concerned that bulky gum tissues make their teeth seem too short. This procedure is also good for making a person's smile appear more symmetrical.
Arranging Treatment To Improve Your Smile
If you want to arrange a gum contouring treatment, your dentist will first perform a review to make sure that this is the ideal course of action. This is also done to make sure that gum disease will not complicate matters. Once you move forward with your procedure, your dentist will carefully trim away excess gum tissues, and make sure that your periodontal tissues are shaped in order to make your smile look as good as possible.
Combine Gum Contouring With Additional Cosmetic Work To Truly Transform Your Smile
Once your gum contouring procedure is done, you can show off teeth that appear longer, and you can feel more at ease with the symmetry of your overall smile. For many people, this is enough to have a remarkable effect on the way they look. However, you might have issues unrelated to your gums that you want to address. If this is the case, you and your dentist can work out plans for cosmetic work in addition to this service. You can make your smile brighter by picking up a professional teeth whitening treatment, and showing off brilliant smile changes. You can also look into having porcelain veneers placed on teeth that are misshapen, or otherwise appear out of place, so that you are truly rid of smile flaws.
Talk To Sunny Smiles In El Paso, TX About Gum Contouring
At Sunny Smiles in El Paso, TX, patients who want to do something about bulky or excessive gum tissues can benefit from a gum contouring procedure! This treatment is capable of making your smile seem more symmetrical and attractive, while also serving as an effective answer to problems with short or squat-seeming teeth. For more information, you can call our Northeast El Paso location on Dyer Street by calling 915-759-7000!