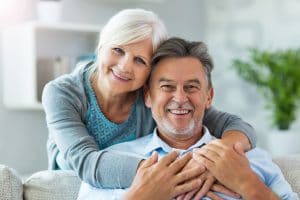 There are several options you can pursue when you want to do something about tooth loss. You can look into a single-tooth restoration to close a smile gap, or talk to your El Paso, TX dentist about receiving a larger prosthetic appliance to replace multiple missing teeth. You can also opt for dental implant support with your restoration, which can have important benefits for your long-term dental health, and your appearance. One thing you should know is that if you continue to put off work to restore your full smile, you can run into problems related to tooth loss that can become frustrating, and can seriously interfere with your quality of life!
Even One Missing Tooth Can Be A Big Problem
Few oral health problems can be as hard to miss, and as difficult to deal with, as tooth loss. If you have a gap from an absent tooth in a visible area, your smile can be significantly compromised. Tooth loss in any area of your smile can create complications for your dental function. Being forced to change the way you bite and chew can put stress on your jaw joints, and it can require too much work from remaining teeth. As time passes, these complications can lead to TMJ dysfunction, which can cause daily pain. You also need to worry about the effect tooth loss can have on your jawbone – a lack of stimulation from the roots of now-missing teeth can lead to a steady deterioration of the bone.
Using Dental Bridges And Dental Implants To Address Gaps In Your Smile
Dental bridges and dental implants are common appliances used to address tooth loss. A dental bridge can cover the loss of one tooth, or help you to replace multiple missing teeth (when those teeth are adjoining). Bridges are held in place with a pair of dental crowns, which are set in place on teeth at either side of your gap.
For patients who want to enjoy lasting functional support, dental implants can be recommended. Implants can hold lifelike dental crowns, bridges, and even dentures! With the implant's support, the tooth is anchored to your jawbone. As you bite and chew, the stimulation from the implant stimulates the bone and keeps it from deteriorating over time.
Receiving Full Or Partial Dentures
If you have experienced significant tooth loss, and want to have your smile returned to you, set up a time to talk about partial or full dentures with your dentist. Partial dentures can close more than one gap left by missing teeth, as they are custom-made to replace all of the teeth that are absent in a row. Full dentures replace the entire set of someone's upper or lower teeth. If you want to enjoy a permanently-held denture, ask about All-On-4 Dentures!
Talk To Sunny Smiles In El Paso, TX About Restoring Your Incomplete Smile
Sunny Smiles in El Paso, TX is ready to give you a complete smile once again! Our practice offers multiple restorations, and we can talk with you about selecting the right treatment approach to address your needs. If you have questions, you can reach our El Paso location on N. Zaragoza Road by calling 915-849-9000!