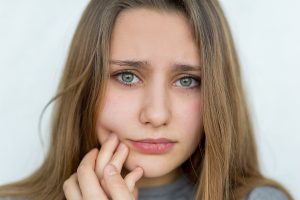 If your schedule is already full, you may be reluctant to make time for any other matters, even if something feels important. If that "other matter" you have to address is a persistent toothache, you should know that putting off a trip to see your dentist can lead to more discomfort, and the risk that the issue will grow worse. Your El Paso, TX dentist's office is prepared to help you by identifying the reason for your pain, and performing the necessary restorative dental work. If the pain calls for urgent treatment, we do offer emergency dental appointments, so you can make sure the matter is addressed as soon as possible.
Is A Toothache Really Something I Need To Worry About?
The onset of tooth pain can be worrying, but if it subsides quickly (and does not return), you can feel more at ease. You should certainly worry about a pain that starts, and continues, or pain related to sensitivity around pressure, or temperature extremes. You might be experiencing the effects of an infected tooth, which can require a root canal treatment. If nothing is done in time, an infection can continue to be a problem, even to the point of requiring a tooth extraction!
Making Sure Your Tooth Is Completely Restored
During your appointment, your dentist will make sure your tooth's health needs are fully addressed. If your toothache is due to any internal issues, a root canal will take care of that matter. Our practice is also equipped to deal with the problem by providing long-term support with a restoration. We offer dental crowns that are custom-made, so they can be comfortable and reliable. Our practice can even offer restorations made from lifelike materials, which means your appearance can remain unchanged after your work concludes!
We Can Help You Maintain Your Healthy Smile!
Our practice is ready to see you if you need care for a toothache, even in an emergency situation. You can also count on us to provide the kind of ongoing support that will protect you from problems with tooth decay that might lead to a toothache. Every routine dental exam is capable of providing you with protection against future cavities, thanks to your professional cleaning. We also do routine evaluations that can lead to the discovery of cavities that can be treated with dental fillings, before the matter worsens.
Speak To Sunny Smiles In El Paso About Your Toothache
At Sunny Smiles in El Paso, TX, you can look forward to important support if you are struggling with a toothache, or if you have any other issue with your smile that needs to be addressed. Our practice is proud to respond to issues like this with modern care, and we make sure patients feel warmly welcomed during an appointment for any service they are seeking. For more information, or to make an appointment, you can reach our East El Paso location on N. Zaragoza Road by calling 915-849-9000!