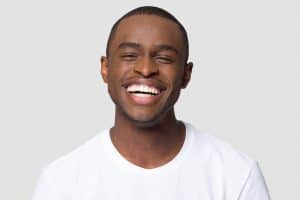 A meeting with your El Paso, TX dentist to talk about cosmetic dental work can be an exciting occasion. After all, you are taking steps that can lead you to some truly remarkable smile improvements! When you learn more about what treatment options are available to patients, you can be impressed at how much good a procedure can do, even if relatively little work is done on your tooth structure. In fact, one procedure can lead to valuable smile changes without any work on your teeth themselves. During a gum contouring procedure, your dentist can add length to short teeth, and even out your overall smile, by carefully removing excess gum tissues.
Pursuing Cosmetic Improvements Through Gum Contouring
When is it appropriate to pursue cosmetic treatment in the form of a gum contouring procedure? Sometimes, a person's overall appearance can be negatively impacted because their periodontal tissues are bulky, or uneven. This can lead to problems with teeth looking short, or a concern where your gums feel intrusive. By arranging a careful removal of excess tissues, your dentist can make some impressive changes to the way you look!
What To Expect From Your Gum Contouring Procedure
Before making any changes to your periodontal tissues, your dentist will perform a careful evaluation to study your gum health, and determine the right strategy for gum contouring. Once a review is complete, your dentist will carefully remove excess tissues, and reshape the look of your smile. This work can make your teeth appear longer, and less squat. The treatment can also make your smile seem more symmetrical, while reducing the presence of your gums.
Making Sure You Select The Right Cosmetic Procedure
For some people, gum contouring will lead to all of the smile changes that they might want to make. For others, a different approach can be recommended. Obviously, if your goal is to make your teeth whiter, a gum contouring treatment can be less valuable. A professional teeth whitening treatment can offer you a brighter smile – in addition to having this treatment on its own, you can follow gum contouring with teeth whitening to make remarkable changes to the way you look. You can also correct issues with the shape, size, and apparent health of your teeth when you have veneers placed on them.
Sunny Smiles In El Paso Can Offer Quality Smile Work Through Gum Contouring
Sunny Smiles in El Paso, TX is proud to offer gum contouring procedures to people who want to make meaningful smile improvements. Our practice offers this, and many other treatments, that can boost your confidence, and help you feel great about the way you look! For more information, you can contact our Northeast El Paso location on Dyer Street by calling 915-759-7000!