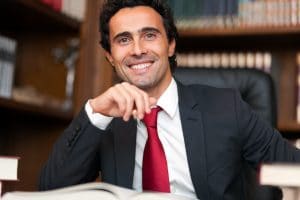 Is this a good time for you to consider cosmetic dental work? If you have an important event coming up, and you want to look your best, you may be pleasantly surprised to find out how little time it takes to fit in a procedure. If your social or professional calendar is light, you can make the time to have work done, and count on the long-lasting results to remain in place when something does come up. Your El Paso, TX dentist's office is able to offer many different procedures that can offer patients a tremendous confidence boost. If you elect to have porcelain veneers placed on your teeth, you can see remarkable changes to your smile, and find that preserving your improvements is easier than you expect!
How Much Good Can Veneers Really Do For Your Smile?
When you have porcelain veneers put in place, you can start enjoying a smile that is free from many different flaws that people often exhibit. If you worry that some of your teeth look out of place due to their shape, size, or alignment, veneers can offer a tailored solution to these concerns, and make your overall appearance more attractive and uniform. If you are aggravated by dental discoloration, veneers can make exciting changes possible – in fact, they can even serve as a useful solution if you have an issue with discoloration that a whitening treatment is not able to fully treat!
What Does The Veneer Placement Process Involve?
To make sure your veneers are the right fit for your teeth, and that they address your specific concerns, detailed measurements of your smile are taken during an initial appointment. This visit will also allow you to describe your desired improvements to your dentist, which can lead to a more customized treatment. Before you receive your veneers, minor changes to your enamel can be made, in order to make space for them. Because these restorations are incredibly slim, this work can be minimal. Once your veneers are crafted, and ready to be put in place, your dentist will perform a final review to make sure they can provide your desired corrections before bonding them to your teeth.
What Are My Options For Cosmetic Dental Work?
You do have more than one option for smile improvements at our practice. If you are interested in dealing with teeth stains, you may be content with the improvements offered by a teeth whitening treatment. If you have concerns about bulky or uneven gum tissues, the problem can be directly targeted with a gum contouring procedure. For those who want to correct flaws with the shape or size of teeth, but prefer to minimize the changes to their smile, bonding and contouring work may be preferred. Once you meet with your dentist and describe what you want from cosmetic dental work, they can help you understand what procedure might be ideal for you!
Talk To Sunny Smiles In El Paso About Having Custom Veneers Crafted And Placed
At Sunny Smiles in El Paso, TX, your smile can undergo a remarkable transformation after the appropriate cosmetic dental work! If you have questions about porcelain veneers, or any other cosmetic treatment, you can reach our East El Paso location on N. Zaragoza Road by calling 915-849-9000!