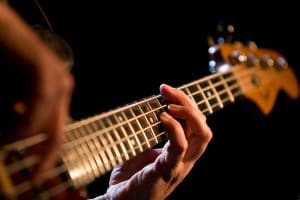 El Paso families have two more opportunities to enjoy live music under the night's sky this month, as part of the Music Under The Stars program! Music Under The Stars hosts Sunday night concerts at Chamizal National Memorial. Families can take blankets and chairs, stretch out under the stars, and listen to great live music. Summer is the perfect time for nighttime concerts, and many other fun family outings. With the kids home from school, this season is also a wonderful time to set up pediatric dental appointments. We can make sure your kids are keeping their teeth healthy, and we can make sure your smile is in great shape as well!
When:
The next concert in the Music Under The Stars program is taking place on Sunday, June 23. The concert after this is scheduled for Sunday, June 30. The performances will run from 7:30 pm until 9:30 pm.
Where:
The concerts are taking place at Chamizal National Memorial, which is located at 800 S San Marcial Street, El Paso, TX.
Cost:
Residents are welcome to come out and enjoy the Music Under The Stars programs for FREE!
Activities Include:
During these special concerts, El Paso residents can gather together at Chamizal National Memorial, stretch out with blankets or lawn chairs, and enjoy great performances from local musicians!
For More Information:
For more information about this event, click here.
Schedule Your Next Dental Exam At Sunny Smiles In El Paso, TX!
At Sunny Smiles in El Paso, TX, you and your whole family can enjoy a friendly welcome, and access to modern dental care that allows you to keep your smile healthy, and attractive. In addition to routine services, we also provide restorative and cosmetic dental work. If you have questions, or if you wish to set up an appointment, you can reach out East El Paso location on N. Zaragoza Road by calling 915-849-9000!