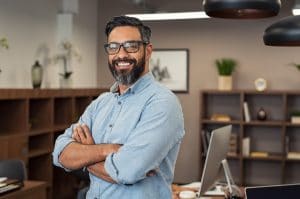 While you may find it easy to make time to use a whitening kit you purchase at the store, you can be disappointed by the changes – or lack of changes – your smile undergoes. To make more effective changes to the color of your teeth, you should set a time to talk with your El Paso, TX dentist about a professional teeth whitening procedure. You can be happy to know that a professional kit is also something you can use at home, on your own time, to deal with bothersome enamel stains. What sets the professional kit apart from those over the counter products is that the kit from your dentist uses more potent bleaching agents. This product is still safe to use, but it can make a more noteworthy difference in the way you look!
Taking Home A Professional Teeth Whitening Kit
A professional whitening kit allows you to see the kind of improvements you expect from cosmetic treatment with your dentist, while allowing you to take care of your teeth yourself, and on your own schedule. The kit includes your bleaching gels, as well as custom-made trays that you can trust to make evenly applying these agents easier. By following the directions provided by your dentist, you can finish your treatment with a significantly brighter smile!
Maintaining Your Whitened Smile
After you finish your whitening treatment, your friends and family can be dazzled by your now-brightened smile. If you want to make sure that your results remain in place, think about your daily behaviors, and how you might be putting yourself at risk for new teeth stains. Cutting back on coffee, tea, soft drinks, and dark or color-rich foods can be recommended. Drinking more water, particularly when you eat, can make it easier for you to wash off those particles that might cling to your teeth, and lead to stains. You should also be consistent about brushing, so that harmful agents are removed before they have a chance to settle on your enamel.
Exploring All Of Your Cosmetic Treatment Options
For people who are bothered by teeth stains, a whitening procedure can be ideal. However, for those who want to do something about problems with the shape or size of teeth, or issues with their condition, a different strategy can be appropriate. Covering up surface flaws can be accomplished with the placement of porcelain veneers, which are set on the front of your teeth. Custom-made to make the corrections you are interested in, veneers are often relied on to make big changes to the way a person looks. In some cases, a dental crown – which completely covers a tooth above the gum line – can be a more appropriate treatment, as it adds functional support to a tooth that might be vulnerable, or weak.
Talk To Sunny Smiles In El Paso About Taking Home A Whitening Kit
Sunny Smiles in El Paso, TX is proud to make fantastic cosmetic results available to our patients! If you have questions about teeth whitening treatments, or any other cosmetic procedures, let us know! You can contact our Northeast El Paso location on Dyer Street by calling 915-759-7000!