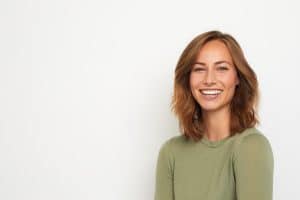 How much difference can you really make for your appearance if you only schedule one cosmetic dental treatment? How many steps are going to be required if you want to deal with multiple flaws? These are important questions – after all, a person's willingness to undergo cosmetic work can be affected by what they think the process might require. You can be happy to know that your El Paso, TX dentist's office can provide cosmetic services that are able to address many different concerns in less time than you expect. With the right treatment, you can cover up concerns about dental damage, discoloration, and congenital problems with the shape and size of teeth.
Coming Up With A Plan To Fully Address Your Smile Concerns
If you have more than one issue with your smile, you can be understandably eager to see how many of these problems can be fixed with the least amount of work. While the benefits of cosmetic dental care can be exciting, the idea of returning to your dentist's office time and again for more work can make the benefits less appealing – fortunately, you can have serious changes made with relatively little work. Based on your concerns, your dentist can help you identify the most accessible path towards your best smile!
Using A Single Procedure To Take On Multiple Problems
Porcelain veneers can be effective for people who want to cover up multiple problems that hurt the look of their smile. Your veneers are crafted to completely cover your teeth, and hide problems that affect the way they look – once in place, your restorations can make teeth look whiter, while also hiding damages and other concerns about their shape. You can also look into having this work done through bonding and contouring. In many cases, a planned bonding and contouring treatment can see the shape, size, and color of flawed teeth improved in just one appointment!
Using Dental Crowns To Address Cosmetic And Functional Issues
A flawed tooth may be affecting more than just your smile. If you have troubles with a tooth that is too small to properly apply enough force when you bite down, or one that is too weak to do so, a dental crown can help. You can make an appointment to discuss having a lifelike crown created so that this problem, and any problem that flawed tooth causes your appearance, is fully addressed.
Talk To Sunny Smiles In El Paso About Scheduling Your Cosmetic Treatment!
Sunny Smiles in El Paso, TX is ready to help you show off your best smile! You can be surprised at how the right procedure can make many improvements to the way you look, and allow you to feel more confident in the way you look. If you have questions about our cosmetic services, or any other services that we provide, please call our East El Paso location on N. Zaragoza Road by calling 915-849-9000!