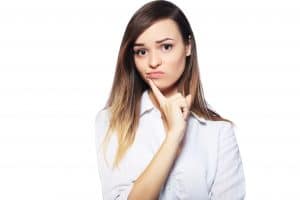 People need their wisdom teeth removed at different times, and in some cases, removal may not be necessary. Your El Paso, TX dentist can recommend the right time for wisdom tooth extraction based on their movement. When it appears that they will erupt soon, removal can be advisable. This procedure stops your wisdom teeth from becoming impacted. This can lead to discomfort, and the crowding of your other teeth. If you want to be warned of when it might be the right time to have your wisdom teeth extracted, make sure you are attending regular dental exams. The reviews that take place in these appointments allow your dentist to monitor the movement of your wisdom teeth, and to let you know when it might be time to talk extraction.
Why People Have Their Wisdom Teeth Extracted
Wisdom teeth are not needed for normal dental function. They arrive later in life than the rest of your teeth, and their arrival can be a less than pleasant experience if they are not dealt with in time. Many people simply lack the space for these teeth, also known as third molars. That means that they can become impacted by erupting at the wrong angle. They can also crowd teeth, which can lead to shifting, and discomfort.
Arranging Your Extraction
In the case of other extractions, your dentist can discuss prosthetic dental work with you. This is not needed with the removal of your wisdom teeth, as they are not replaced. Having your teeth professionally extracted ensures that they are fully removed without incident. Your dentist will make sure your experience is as comfortable as possible, and you can count on clear instructions on making sure the extraction sites stay clean and healthy.
Make Sure You Are Keeping Up With Your Oral Health Needs!
Recognizing the need to extract your wisdom teeth is one of many services your dentist can provide when you are attending regular dental exams. At every appointment, you receive a cleaning of your teeth, and a review of your oral structures. Any problems like tooth decay, gum disease, or other oral health matters can be identified in their early stages, so that the matter can be dealt with before there are complications. Avoiding the dentist until something feels wrong is a good way to put yourself in need of more advanced restorative dental work!
Talk To Sunny Smiles In El Paso About Arranging A Wisdom Tooth Extraction
At Sunny Smiles in El Paso, TX, patients can count on expert care during their wisdom teeth extraction. Our practice is proud to make this service, and many others, available to residents of the El Paso community. To learn more, you can schedule an appointment by calling our East El Paso location on N. Zaragoza Road at 915-849-9000!