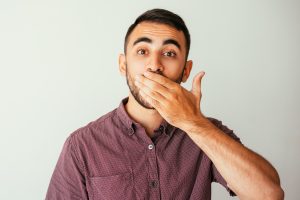 When a dental filling is placed, the goal is for that restoration to offer permanent support to your tooth. The unfortunate issue is that dental fillings, like your tooth structure, can slowly accumulate wear and tear over time, and they can eventually be affected to a degree that calls for attention from a professional. If you have an older filling that feels loose, or that you suspect is no longer offering enough support for your tooth, our El Paso, TX dental practice is ready to help! We can replace a worn or damaged filling with a new restoration, so your tooth is once again provided with the support you need.
Restorations Are Meant To Offer Permanent Support For A Tooth
Restorations are intended to act as permanent solutions to problems with teeth. This is necessary because our teeth only have a limited ability to recover from damage, and the damage from a cavity or dental injury can be too much to repair. While fillings are remarkably strong, they can wear down over time. While modern, tooth-colored fillings can provide more consistent support, an older filling made from metal can be vulnerable to losing its shape because the material is more likely to change shape when exposed to temperature extremes.
Replacing An Older Restoration
If you think something might be wrong with an old filling, or an old dental crown, take the problem seriously, and discuss it with your dentist. A lack of support can make your tooth more vulnerable to damage, and to an infection. After examining your tooth, your dentist can recommend if a new filling should be placed, or if the tooth will need a dental crown. Our practice can provide either restoration made from lifelike materials, so you will not have to worry about the way you look after the appropriate restorative dental work is completed.
Your Dentist Can Check On Your Older Fillings During A Routine Exam
If you want to keep up with the condition of your restorations, you can receive feedback at a regular dental exam. Your dentist looks for any possible issues that might hurt your oral health over time – that includes a check on the condition of any restorations you have already received. Because these visits can lead to the early recognition and treatment of problems, they can make it easier for you to avoid more serious issues that might occur at a later date.
Sunny Smiles Can Address Problems With Older Fillings, And Provide Lifelike New Restorations!
Sunny Smiles in El Paso, TX is ready to help you deal with a problem caused by a damaged, loosened, or otherwise problematic dental filling. After carefully studying your smile, we can recommend the appropriate course of action to make sure your tooth remains properly supported. To find out more, schedule an appointment at our East El Paso location by calling 915-849-9000!