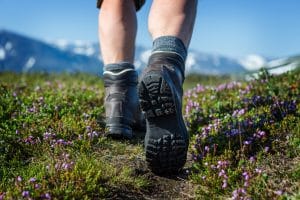 If you want to enjoy an opportunity to see more of El Paso's natural beauty, as well as a chance to meet other outdoor enthusiasts, check out the Last Sunday Hike! During May's Last Sunday Hike event, participants will meet at Weyler Aerial Tramway State Park to walk the Directismo trail. This is a good chance to go out with friends, or meet new people, as you see the sights of the area. This event is FREE to join, but you should be prepared by bringing your own water and snacks, and having appropriate footwear. Hiking is a fun form of exercise that can keep your body in good health. If you want to keep your teeth in good health, make sure you attend regular dental checkups! Your El Paso, TX dentist is prepared to offer quality care at every appointment.
When:
This month's Last Sunday Hike is taking place on Sunday, May 26. Participants will meet at 7:30 am.
Where:
The hike is taking place at Weyler Aerial Tramway State Park, which is located at 1700 McKinley Avenue.
Cost:
Admission to join this hike is FREE, but you are asked to bring your own water and snacks, and be prepared to protect yourself against the effects of the sun.
Activities Include:
During this hike, the group will take Directismo trail to bench #4 before turning back.
For More Information:
For more information about this event, click here.
Schedule Your Next Routine Dental Appointment At Sunny Smiles In El Paso!
At Sunny Smiles in El Paso, TX, families are able to look forward to quality oral health support during every evaluation! Our practice is committed to helping people in and around our community enjoy quality oral health care. To learn more about the services that we provide, you can contact our Northeast El Paso location on Dyer Street by calling 915-759-7000!