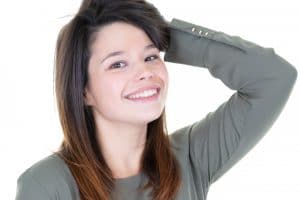 Summertime is a great time for vacations, for family activities, and for outdoor fun. All of these can encourage plenty of picture-taking, which can be less than exciting for people who feel self-conscious about the look of their teeth. One common smile problem is discoloration, which can worsen over time due to the popularity of so many foods and beverages that can stain your teeth. Your El Paso, TX dentist's office can talk to you about using a professional teeth whitening treatment to make dramatic improvements to the appearance of your teeth. This approach to cosmetic dental work can be accessible, and – because you can take a whitening kit home with you – remarkably convenient!
Issues That Can Affect Your Smile Color
Consistently and thoroughly brushing your teeth will help you remove those particles on your enamel that can cause stains. Unfortunately, they can still accumulated steadily over time, even if your oral care routine has kept you safe from problems with tooth decay. Coffee, colas, red wine, and tea can all leave stains behind. Dark and color-rich foods can also lead to problems. In addition to being a real threat to your oral health, tobacco use can create cosmetic problems by leaving stains.
Taking Advantage Of Professional Whitening Agents
With over the counter whitening agents, and different toothpaste brands that promise to brighten your smile, you may feel that the answer to your issues is at your nearest grocery store or pharmacy. Unfortunately, you may be less than impressed by how these products change your appearance. Professional whitening agents from your dentist's office can remove stains more effectively, and reach particles that are deeper within your enamel. Your dentist can provide helpful instructions, and your kit will contain special trays that make it easier for you to apply these gels. At the end of your treatment, you can show off a smile that is noticeably improved!
Looking At Your Other Options For Cosmetic Dental Treatment
A whitening treatment can be exactly what many patients are looking for when they want to improve how they look. However, this may do little to help you if your concerns are rooted in the shape or size of certain teeth, or if you are bothered by visible damages. Fortunately, there are other cosmetic treatment options you can explore. For people who want to hide multiple flaws, including flaws with the shape or size of certain teeth, porcelain veneers can provide great results.
Sunny Smiles Can Help You Whiten Your Smile
Sunny Smiles in El Paso, TX is proud to make quality cosmetic dental services available to people in our community. If you have questions about these procedures, let us know! You can contact our Northeast El Paso location on Dyer Street by calling 915-759-7000!