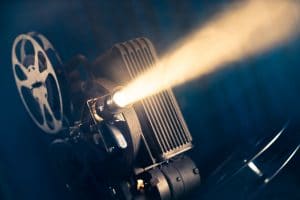 Each Friday afternoon during the summer, El Paso's Memorial Park Library will host a special movie screening! This is a fun way for your family to escape the heat, and enjoy a free screening of a popular film. Of course, before the movie starts, you can certainly bring the kids and let them explore our shelves in search of fun reading material! Summertime gives families more time to spend together, as the kids enjoy a nice break from the classroom. This can also be a good time for you to make sure their smile needs are being met. If you have not done so already, make sure your child's next pediatric dental exam is set!
When:
The Memorial Park Library branch of the El Paso library system will host its afternoon movie screenings every Friday this summer, from 3pm until 5pm.
Where:
The Memorial Park Library is located at 3200 Copper Avenue, El Paso, TX.
Cost:
Your family is welcome to check out these screenings for FREE!
Activities Include:
On Friday afternoons this summer, El Paso's Memorial Park Library will set up a special viewing area, and invite residents to enjoy FREE screenings of popular films! This is a fun – and cheap – way to escape the seasonal heat, and a lovely excuse to plan a trip to your local library.
For More Information:
For more information about this event, click here.
Schedule Your Next Dental Appointment At Sunny Smiles In El Paso!
Sunny Smiles in El Paso, TX is ready to help families fully manage their oral health needs. If you need to set up your appointment for yourself, or your kids, let us know! We can provide important preventive care, and a range of services to address any smile issues you might be concerned with. You can reach out Northeast El Paso location on Dyer Street by calling 915-759-7000!