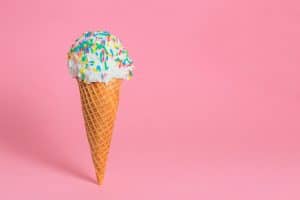 On Tuesday, June 4, and Thursday, June 6, you can head to Marble Slab Creamery for a special fundraising ice cream party event! During this gathering, Luna Soleil Studios and Summer-Set Pictures will be hosting activities in efforts to generate funds for their filmmaking endeavors. In addition to tasty treats, there will be plenty of kid-friendly activities, special characters, music, and more! Ice cream can be a wonderful – and refreshing – summer treat. While it can be hard to resist something sweet and cooling in the hot weather, remember that too many sugary treats can be harmful to your smile. To make sure your teeth are in good health, schedule your next dental checkup at your El Paso, TX dentist's office!
When:
The Ice Cream Party fundraiser event will take place on Tuesday, June 4. The event is set to run from 12 pm until 5 pm. An additional fundraising day is also happening on June 6, from 4 pm until 10 pm.
Where:
The party is taking place at Marble Slab Creamery, located at 1325 George Dieter Drive, El Paso, TX.
Cost:
No formal entry cost is listed for the event. The party is welcoming funds to help produce film projects in the El Paso area.
Activities Include:
On June 4 and June 6, families in and around El Paso can head to Marble Slab Creamery to help raise funds for local filmmakers! There will be refreshing ice cream and other treats, plus live entertainment, music, and more!
For More Information:
For more information about this event, click here.
Schedule Your Next Dental Appointment At Sunny Smiles In El Paso, TX!
Sunny Smiles in El Paso, TX is proud to make quality oral health care available to people in and around our community. If you think you need treatment for a possible dental problem, or if you want to schedule a routine appointment, let us know! You can reach us by calling our East El Paso location on N. Zaragoza Road at 915-849-9000!