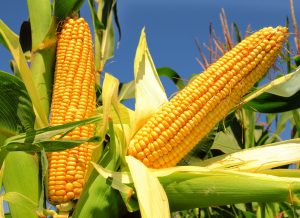 On Thursday, May 30, the Magoffin Home State Historic Site's Visitor Center will welcome families to take part in Fun With Corn! During this special event, there will be games, crafts, and other fun activities that teach how corn was used and depended on in the nineteenth century. There will be a number of planned events for kids, including hands-on fun that may leave them with dirty clothes. Snacks will be provided, but participants should bring a sack lunch. While food products could serve a number of purposes in earlier periods of history, our focus today tends to be on what different food items offer in terms of taste, and nutrition. Of course, you should also think about how your food choices affect your teeth! Your El Paso, TX dentist can talk to you about the importance of maintaining a healthy diet for your smile during your next routine dental checkup.
When:
The Fun With Corn! event is taking place on Thursday, May 30. The event is set to run from 10 am until 3 pm.
Where:
The Magoffin Home State Historic Site is located at 1117 Magoffin Avenue.
Cost:
No admission cost is listed on the event.
Activities Include:
A series of games, lessons, and crafting activities will teach kids how corn was used by people back in the nineteenth century. This event combines history with hands-on fun, offering a great experience for your child.
For More Information:
For more information about this event, click here.
Schedule Your Next Dental Exam At Sunny Smiles In El Paso!
Sunny Smiles in El Paso, TX is ready to help people of all ages take great care of their teeth! Our practice provides thorough routine appointments, as well as cosmetic and restorative procedures. To find out more, you can contact our Northeast El Paso dental office by calling 915-759-7000!