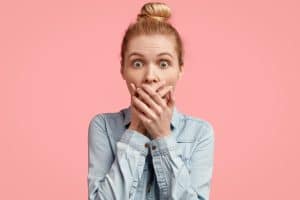 A habit of smoking, or using smokeless tobacco, can become a problem for your oral health, and your general well-being. It is also the reason many people start to develop unflattering teeth stains over time. By quitting tobacco use, you can reduce your risk for health issues, and avoid accumulating new stains from these products. Of course, this does not remove the stains that have already formed, just as it is certainly possible that other habits have contributed to the discoloration of your teeth. Looking for ways to reduce your risk for smile discoloration can help you preserve the way you look. To fight back against stains that are already present, you can talk to your El Paso, TX dentist about a teeth whitening treatment.
Has Your Smile Changed Because Of These Habits?
In addition to using tobacco products, the consumption of dark and color-rich items can leave particles on your teeth that change their color. Common culprits include coffee, tea, red wine, and an assortment of other foods and drinks. Because so many products are capable of leaving some stains, it can feel as though the process of protecting yourself against them can be difficult. You can lower your risk by managing your diet choices, and by thoroughly cleaning your teeth.
Using A Professional Whitening Treatment To Make Positive Changes
A professional whitening treatment can help you take on those stubborn stains that are left on your enamel. You can receive a professional whitening kit from your dentist, which includes custom trays in addition to bleaching agents that are stronger than the products you can find over the counter. All you have to do is follow the instructions given by your dentist for the recommended treatment period, and you can see terrific changes to the brightness of your smile!
What If Your Smile Is Affected By More Than Just Discoloration?
Teeth whitening treatments have helped many people who have been worried about the color of their teeth. With that said, this is not the only treatment option available to you. There are many cosmetic services your dentist can provide in our office. If you want to cover up damages to your tooth structure, hide issues with poorly sized or misshapen teeth, or even hide mild alignment flaws, porcelain veneers can help. If your teeth are partially covered by excessive periodontal tissues, or if your gums appear bulky and uneven, a gum contouring treatment can make some truly remarkable improvements possible.
Talk To Sunny Smiles About Addressing Teeth Stains!
At Sunny Smiles in El Paso, TX, patients who want to do something about teeth stains can be excited about the potential for improvements with a professional whitening treatment. This is one of many cosmetic services that we are ready to offer if you want to improve the way you look! To find out more, you can reach our East El Paso location on N. Zaragoza Road by calling 915.849.9000!