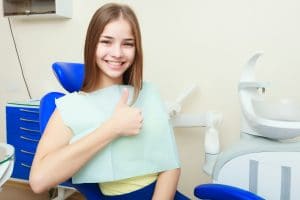 Why is it so common for people to have their wisdom teeth removed, and what is it about these particular teeth that make them so expendable when it comes to your dental function? For any other tooth you might lose, your El Paso, TX dentist can recommend the placement of an attractive and durable dental prosthetic. However, wisdom teeth are not replaced. This is because they do not play a role in helping you bite and chew. In fact, on top of having limited benefits, they actually create problems, because they can crowd your teeth. Fortunately, your extraction can safely remove them, so they do not cause problems for your oral health or appearance.
Extracting Wisdom Teeth Versus Other Situations Calling For A Tooth Extraction
When your wisdom teeth are prepared to erupt, your dentist can let you know if they should be removed. Having them taken out before they arrive can protect you from the negative effects they can cause. People who do allow their wisdom teeth to erupt can have problems with their teeth crowding, which can be painful, and cause unattractive shifting.
When your other teeth are in danger of being lost, the reaction is different. Your dentist can talk to you about replacing a missing tooth with a dental implant-held restoration. The implant helps keep your prosthetic tooth sturdy enough to let you enjoy normal dental function, even after tooth loss. The restoration you receive can match your surrounding teeth, to avoid cosmetic troubles.
Scheduling The Extraction Of Your Wisdom Teeth
When your dentist sees that they could become a problem, they can recommend wisdom teeth extraction to you. Our practice will take care to make your experience as comfortable as possible. Once they are safely removed, and you enjoy proper recovery, you can be happy to know that you have avoided potentially serious complications from the arrival of your wisdom teeth.
Regular Dental Checkups Can Keep You Better Informed About What Is Happening With Your Smile
If you want to be aware of when certain developments, like the eruption of your wisdom teeth, might occur, make sure you schedule regular dental exams. At every regular exam, your dentist looks out for more than just tooth decay and gum disease. The information provided during these appointments can help you sustain your best, healthiest smile!
Talk To Sunny Smiles In El Paso About Arranging A Wisdom Tooth Extraction
If you think you might need to do something about your wisdom teeth, talk to Sunny Smiles in El Paso! Our practice is prepared to help you take care of this procedure, and we can offer a range of other services to help you maintain your healthiest smile! For more information, contact Sunny Smiles at our Northeast El Paso location on Dyer Street today at 915-759-7000!