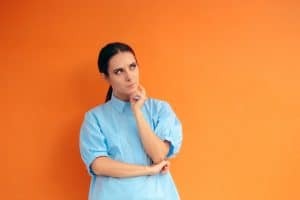 It can be scary to realize just how harmful a cavity can be to a tooth. Even when they are caught in their early stages, cavities cause permanent damage to your enamel. In other words, the spread of decay leads to an irreplaceable loss of dental material. This is an understandably serious issue. Fortunately, restorations are effective at supporting a tooth, so that loss does not create lasting troubles. Your El Paso, TX dentist's office is able to create lifelike dental fillings that bond to your tooth structure. A filling is meant to protect you from future infections, and they offer support to make sure you can still bite and chew with the affected tooth.
Your Dental Filling Can Keep Your Tooth Stable Enough To Bite And Chew
Your dental function works best when every tooth is present, and able to contribute. If you are not able to trust a particular tooth to absorb biting and chewing forces, the adjustments you make to protect it can ultimately wear down other teeth prematurely. That adjustment can also tax your jaw, and increase your risk for TMJ dysfunction. When a dental filling is placed, the goal is to do more than just protect your tooth from becoming infected. You should be confident in your tooth for biting and chewing, so that your dental function is not compromised.
With Modern Fillings, Your Restorative Dental Work Can Preserve Your Appearance
Restorative dental work is meant to focus on the quality of your oral health. In other words, this work is not about cosmetic smile improvements, but functional improvements. Of course, since fillings are able to mimic your enamel, and avoid detection, you can still feel good about your appearance after you undergo treatment.
Dental Fillings Are Not Effective For Every Cavity Treatment
Professional restorative dental care is always needed for a cavity. What you should know is that not every cavity calls for a dental filling – if you wait too long to undergo treatment, you can require more involved care. In instances where a cavity goes beyond your enamel, and reaches your pulp, you can require a root canal and dental crown in order to make sure your tooth is completely protected.
Talk To Sunny Smiles In El Paso, TX About Receiving A Dental Filling
Sunny Smiles in El Paso, TX is ready to help individuals in need of restorative dental work. You can count on your cavity treatment to protect your tooth, while preserving the look of your smile. Our office is ready to help you take on issues with your oral health, and your appearance. We are also here for people who want to set up routine dental care, to make sure their smile needs are being met! For more information, call our East El Paso office on N. Zaragoza Road at 915-849-9000!