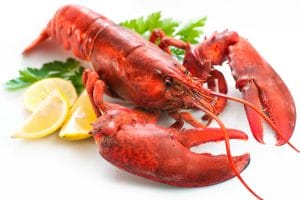 From Friday, April 26 through Sunday, April 28, El Paso families can check out the fun and tasty food to be had at the El Paso Lobster Festival! In addition to some delicious lobster, you can enjoy live music, bring your kids to a special children's play area, and enjoy plenty of live entertainment. You can also take to the dance floor and enjoy dance lessons. It can be hard to turn down a chance to enjoy something that caters to everyone in your family. Because your El Paso, TX dentist's office is ready to meet with patients of all ages, we can offer you the convenience of having everyone's oral health needs met in the same location!
When:
The El Paso Lobster Festival is taking place on Friday, April 26, and it is set to last through Sunday, April 28.
Where:
This event is taking place at Ascarate Park, which is located at 6900 Delta Drive.
Ticket Information:
For ticket information, and the chance to order your tickets, please click here.
Activities Include:
During this special three day event, there will be live music, magic, a special children's area, and plenty of tasty food! This event is designed to offer fun activities for the entire family.
For More Information:
For more information about this event, click here.
Schedule Your Next Dental Exam At Sunny Smiles In El Paso!
Sunny Smiles is ready to help everyone in your family enjoy quality oral health care! We provide many different services – we can help you maintain your smile, as well as take care of issues that might affect your appearance or oral health. If you would like to learn more, you can contact our east El Paso, TX dental office by calling 915-759-7000. We look forward to meeting you!