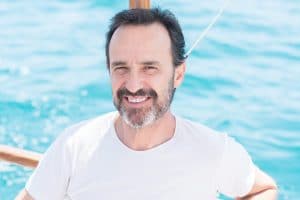 After taking home a whitening treatment from your nearby grocery store or pharmacy, you can have an image in your head of your improved smile. You can find that your expectations exceed the reality of your treatment, as these products can be less effective than you might hope. A truly effective whitening treatment can help you rid yourself of teeth stains that reside below the surface of your enamel. You can find that a professional whitening kit from your El Paso, TX dentist's office is capable of offering better results by reaching those deeper stains.
A Professional Whitening Kit Can Help You Make Big Changes
Your dentist can provide you with a whitening kit that is more effective than a product you can purchase over the counter. In addition to more potent materials, you can also receive a custom tray to help you perform your treatments. The kits available at your dentist's office can be easy to use, and convenient. If you have felt let down by past efforts to whiten your teeth on your own, this can be the solution that finally satisfies your desire for a brighter smile.
Can A Whitening Treatment Help Against Every Type Of Discoloration?
Whitening treatments are used to address the stains left behind by tobacco products, foods, and drinks. Many people who want to brighten their smile should be focused on fighting accumulated stains. However, some people will benefit from a different strategy. Sometimes, a person's appearance is negatively affected by intrinsic discoloration, a type of discoloration that occurs when an internal problem changes your tooth color. This can happen after a dental injury, or as a side effect of certain medications. Another cosmetic dental treatment can be more effective, and lead to the changes you want to see. Your dentist can use porcelain veneers to hide intrinsic discoloration, and raise your confidence in your smile.
Your Dentist Can Help You Improve Your Smile, And Help You Maintain It
Your dentist can help you sustain the improvements made by a professional whitening treatment, or an alternative cosmetic procedure. At every routine dental exam, you receive a teeth cleaning that will help you protect your smile, as well as an oral health review. Your dentist can give you feedback about the status of your veneers, or warn you about new stains that are developing.
Sunny Smiles Can Offer You The Treatment You Need To Improve Your Smile
Sunny Smiles is ready to help you fight teeth stains, and make meaningful changes to the way you look! By taking home a professional whitening kit, you can finally take care of those stubborn stains that over the counter whitening products can leave behind. To reach our northeastern El Paso location on Dyer Street, please call 915-759-7000 today!