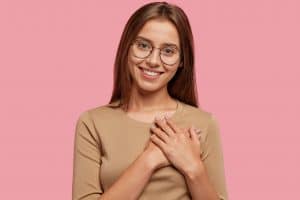 Your smile may never be the same again after you experience a dental injury…unless you talk to your dentist about addressing the problem, that is. Your El Paso, TX dentist's office can discuss your options for treatment if you have a tooth that is chipped or cracked. The right cosmetic dental procedure can hide damage, while still preserving the natural appearance of your tooth. In fact, you might be surprised at how little alteration to your tooth can be required to restore the way it looks. You should know that if you ignore a dental injury, particularly one that causes discomfort, you can face a risk for worsening trouble over time.
Can Cosmetic Dental Work Really Help If My Teeth Are Chipped Or Cracked?
Your dentist is prepared to help you when you show up in search of care for a chipped or cracked tooth. Cosmetic work can be provided whenever the damage is not significant enough to affect the tooth's health, but still enough of a problem to make you self-conscious. Bonding and contouring work can be done to carefully smooth out chips, or cover cracks in your enamel. When you elect to have a tooth treated via bonding and contouring, you can see great changes without needing a restoration placed. That means you can see results with less alteration to your tooth structure!
If your tooth is damaged to the point of affecting your oral health, a restoration can be needed instead of cosmetic work. A dental crown can offer the smile improvements you want, and the oral health support you need!
Making Your Smile More Attractive By Correcting Issues With Misshapen Teeth
A tooth may be misshapen, even if it is not chipped or cracked. This can be the result of long-term wear and tear, or it could be a naturally occurring issue. Cosmetic work can improve the look of these teeth, so that you feel more confident in your smile. If you want to enjoy significant, long-lasting changes, you can talk to your dentist about porcelain veneers. Veneers are custom-made shells that are set on the front of teeth. When they are placed, they can hide superficial problems, improve the color of your tooth, and make you excited to show off your improved smile!
How Gum Contouring Can Help Improve Your Overall Smile
If you feel like there is nothing you can do to fix teeth that look less attractive because they seem short or squat, you should discuss gum contouring with your dentist. A gum contouring procedure carefully removes periodontal tissues that are making teeth seem short or squat. This work can also even out these tissues, so they draw less attention to themselves.
Talk To Sunny Smiles In El Paso About Using Cosmetic Work To Improve Damaged Or Misshapen Teeth
Sunny Smiles in El Paso, TX is ready to meet with individuals who feel that their smile could benefit from cosmetic improvement! If you have a tooth that looks bad because it is chipped or cracked, or if you have any other issues that affect your confidence in your appearance, let us know! You can contact our Northeast El Paso location on Dyer Street by calling 915.759.7000.