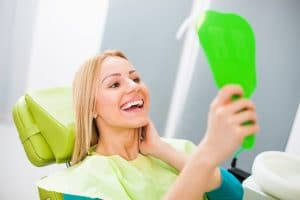 If you want to preserve a healthy smile in the long term, your regular dental checkups are important. These visits with your El Paso, TX dentist's office create opportunities for your smile to be carefully examined. The reviews performed can lead to the discovery of problems that can be addressed with the appropriate restorative dental work before they grow more serious. Of course, you also enjoy important care in the form of dental cleanings provided to you at these visits. A professional teeth cleaning can result in the removal of harmful substances, including tartar, which can remain despite your brushing and flossing efforts.
Preventive Dental Exams Help You Limit Your Risk For Oral Health Troubles
When you keep up with semiannual dental exams, you receive consistent feedback about the quality of your smile. That can mean warnings about deposits of plaque and tartar that suggest better brushing or flossing measures are needed, as well as warnings about cavities that will require professional work. When cavities are caught early in their formation, they can be treated in more conservative ways. Instead of needing a root canal procedure, you can have your tooth restored with a dental filling.
Fighting Tartar, And Keeping Your Smile Safe
When a person's smile is affected by tartar buildup, they can have a more difficult time avoiding tooth decay and gum disease. While plaque deposits can be cleared away through brushing and flossing alone, tartar buildup can remain unmoved when you clean your teeth on your own. The oral bacteria that make up tartar can continue to attack your enamel, and (when deposits form at your gum line) your periodontal tissues.
Make Sure Your At-Home Smile Care Is Effective, Too!
Your regular dental exams protect you from advanced dental troubles, and give you ongoing feedback about the quality of your oral health care. As reassuring as it can be to know that quality professional care is available to you, remember that what you do at home also matters! You should take time each day to thoroughly clean your teeth by brushing and flossing. Skipping sessions, rushing them, or performing them while distracted can make your at-home treatments less effective, so you are more likely to experience issues.
Schedule A Professional Dental Cleaning And Exam At Sunny Smiles In El Paso, TX!
A professional dental cleaning and examination from Sunny Smiles in El Paso, TX can give you important support in your overall fight to keep your smile free from trouble! Our practice is committed to making sure our patients are receiving valuable support every time they walk through our door. With the combination of effective care at home, and routine dental services, you can give yourself significant protection against oral health issues! You can arrange an appointment at our East El Paso location on N. Zaragoza Road by calling 915-849-9000!