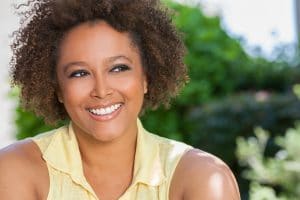 After you chip a tooth, or crack it, you can have several concerns. You can have an understandable sense of alarm over dental damage that is easy to see when you smile or speak. After all, that one flaw can seriously compromise your overall appearance. You also can – and should – worry about the health of your tooth. Seeing a dental injury as an oral health threat is especially important if you feel lingering discomfort after the injury occurs. Your El Paso, TX dentist's office is ready to help you take on the matter of a chipped or cracked tooth. Our practice can offer cosmetic dental work, or provide restorative dental work for a tooth in need of more than just esthetic improvement.
Using Cosmetic Work To Cover A Problem Caused By Dental Damage
A dental injury that leaves you sporting a chipped or cracked tooth is understandably frustrating. You can be happy to know that if you need to hide this kind of flaw, cosmetic work can be effective at restoring your appearance. Bonding and contouring work can actually put an end to your concerns over an injured tooth without requiring the placement of a permanent restoration. Of course, you do have the option of receiving a porcelain veneer to hide a chip or crack. The veneer is custom-made to ensure that it is the correct shade, and size, for your smile.
Should You Restore A Chipped Or Cracked Tooth With A Dental Crown?
Dental crowns are sometimes necessary when you have a damaged tooth. This is needed whenever your dentist is concerned about the tooth's ability to absorb pressure when you bite down. If you are not able to fully rely on the tooth, it can negatively impact your dental function, and create new issues. You can also be at risk for the tooth's condition worsening. If the tooth's health is already jeopardized by an injury, you could require a root canal treatment before your crown is placed.
Your Dentist Can Help You Maintain Your Best Smile
The right cosmetic dental procedure can have an amazing effect on your smile! You can explore your different options for addressing dental damage, problems with discoloration, and more. With as little as one procedure, you can be amazed at how much your smile has changed, and you can be happy to know that with the right care, those results can last.
Talk To Sunny Smiles In El Paso About Fixing A Chipped Or Cracked Tooth
Sunny Smiles in El Paso, TX is ready to help people deal with dental injuries that cause problems with their smile, and their oral health. Our practice can also help you keep up with your teeth by offering important preventive services! If you are ready to learn more, you can reach our Northeast El Paso location on Dyer Street by calling 915-759-7000!