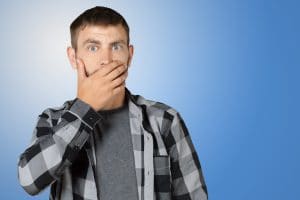 When you first start to grind your teeth at night, you can wake up with unpleasant pain in your face, jaw, and teeth. The problem, known as bruxism, can be concerning right away, but it can actually worsen over time. If you let the problem go untreated, you could wind up doing real damage to your smile. The pressure you are putting on your teeth by grinding them at night is enough to leave them chipped. In addition to making them look less healthy, this may leave teeth more vulnerable to further harm. Your El Paso, TX dentist can talk to you about restoring a chipped tooth, as well as about correcting your problems with bruxism.
Protecting Your Teeth From The Effects Of Nightly Teeth Grinding
Protecting your teeth from the effects of bruxism should be a priority for you. Even if you have not seen signs of dental trauma yet, you can make your teeth look dull or misshapen over time by continually wearing them down. You can also be closer to experiencing damage than you realize. A custom oral appliance can be made for you to wear while you sleep. When it is in place, it can stop you from pressing your upper and lower teeth against each other, so there is no more concern about damage.
Making Sure A Chipped Tooth Is Restored, And Protected From Further Troubles
A chipped tooth is less attractive, and may be more prone to additional damage than you anticipate. A problem that affects your tooth structure can make you susceptible to more damage, and make it harder for you to bite and chew. Fortunately restorative dental work can make sure you are no longer vulnerable to these issues. Modern dental crowns protect teeth, and your smile. They can match the look of your enamel, while taking on biting and chewing responsibilities of a natural tooth.
It should be noted that some issues with chips or cracks are mild enough to be treated with cosmetic dental work. Your dentist can let you know if this is an option for you once the problem has been studied.
Keeping Up With Dental Exams Can Help You Avoid Issues Like Teeth Grinding
You should certainly bring up issues with teeth grinding if you start to experience the effects of this problem. With that said, you should be aware that the signs of teeth grinding can be identified during a routine dental appointment. Over the course of your checkups, your dentist wants to make sure you are completely free of oral health issues. If you are not, then the right solution can be identified and discussed, so your smile remains healthy.
Talk To Sunny Smiles In El Paso About Restoring Teeth That Are Chipped Due To Teeth Grinding
If you are starting to feel the effects of teeth grinding, you can count on Sunny Smiles in El Paso for support! Our practice can protect your teeth from bruxism, and make sure any damages to individual teeth are properly restored. For more information, you can contact our East El Paso location on N. Zaragoza Road by calling 915-849-9000!