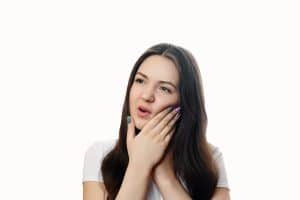 Trying to simply "tough out" tooth pain can be a bad idea for several reasons. One big concern is that by ignoring pain, you could also ignore a potentially serious oral health issue that demands restorative dental work. Another concern is that you may be changing your dental function to work around discomfort, which can create new problems. Your El Paso, TX dentist's office is ready to help you by identifying what is causing your discomfort, and taking care of you. If the problem requires work on your tooth, a quality dental restoration can provide protection without changing the way you look. We are also ready to help if you have pain that calls for emergency dental work.
Issues With Pain And Sensitivity Deserve Your Attention
Dental pain and sensitivity are not issues to take lightly. If you ignore these problems, you could leave yourself vulnerable to a problem that grows worse over time. Dental pain and sensitivity can occur because your tooth has become infected after a cavity formed, or because of an unaddressed injury to your tooth. Sensitivity can also result if your gum line recedes, and exposes portions of teeth that were meant to remain below your gum line.
Restorative Dental Work Can Put A Stop To Your Persistent Tooth Pain
By addressing a damaged or infected tooth, your dentist can bring about an end to your persistent discomfort. The process of taking care of your smile can vary, as your dentist will have to determine the correct course of action after studying your tooth. In many cases, a problem serious enough to cause a constant or frequent aching can require a root canal treatment. After this is performed, your tooth can be protected with a dental crown.
Will Your Smile Be Affected By Your Dental Treatment?
Your smile can still look attractive after dental treatment, even if the tooth being treated is in a more visible space. Modern dental crowns are able to provide protection as well as cosmetic support. Your crown is designed to fit perfectly with your smile, so you can be happy to see how easy it is to lose your restoration among your surrounding teeth! Keep in mind that your restoration is also built to protect your tooth, so you should feel comfortable using it when you bite and chew.
Talk To Sunny Smiles In El Paso If You Have An Issue With Ongoing Tooth Pain
At Sunny Smiles in East El Paso, patients who have problems with persistent dental pain can look forward to quality care! Our practice makes more lifelik restorations available to individuals who undergo treatment. That means you can walk out of the office with a durable – and attractive – crown protecting your tooth after your time in the dentist's chair is up! For more information, please contact our East El Paso dental office on N. Zaragoza Road by calling 915-849-9000!