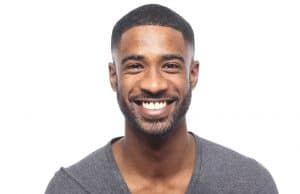 It's natural to want a healthier and more attractive looking smile, but how do you know which is the best treatment to achieve the results you want? At our West El Paso, TX, dental office, we often recommend customized porcelain veneers for patients who have multiple concerns with their smile, but want to minimize the extent of treatment they receive. Porcelain veneers are custom-designed shells of highly lifelike dental porcelain that we can bond to the front surfaces of one or more teeth, creating your brand new smile with just one procedure.
Are veneers really my best option?
Before recommending veneers, we'll thoroughly examine your teeth, gums, and oral tissues to determine if they're your best option. Typically, veneers are most appropriate for cosmetic issues that can't be addressed more conservatively, such as with teeth-whitening. They're also highly beneficial if you have several different concerns with more than one tooth, as the veneers can address them simultaneously without the need for additional procedures.
How many veneers will I need?
Porcelain veneers are designed, crafted, and placed individually, so you can receive a single veneer, or multiple ones, depending on your specific needs. Because they're often recommended for patients with several issues, many people receive multiple veneers, each one custom-designed to mimic the tooth that it's bonded to.
Will they really look natural?
In addition to being crafted individually to mimic a specific tooth, each veneer is also crafted from dental porcelain that mimics the color, shade, and texture of your healthy, natural tooth. Like your natural tooth enamel, the porcelain is also semi-translucent and can be layered to reflect light the same way your healthy teeth do, giving your veneers a lifelike appearance that's nearly indistinguishable from the rest of your smile.
How long will veneers last?
Caring for your veneers with daily hygiene and routine preventive dental visits can ensure that they last for years to come. If one or more of your veneers are damaged, stained, or become significantly worn down, then we can easily replace it with a brand-new veneer, without having to prepare your tooth again.
Ask us if veneers are right for you
Depending on your specific smile concerns, porcelain veneers may be the best way to address them all in a single procedure, and with highly lifelike results. For more information, schedule a consultation by calling Sunny Smiles in West El Paso, TX, today at 915-581-6688! We also have offices in East and Northeast El Paso, and we happily serve patients from Chaparral, Canutillo, Vinton, and all surrounding communities.