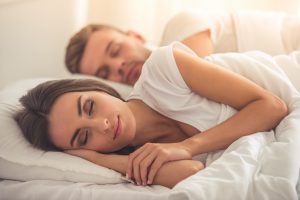 If you have obstructive sleep apnea (OSA), then you may or may not realize it. The condition can deprive you of necessary sleep by constantly interrupting your sleep breathing pattern, but it doesn't usually wake you from consciousness during these interruptions. As a result, you may be losing sleep long before you start to realize that you may have sleep apnea. At our El Paso, TX, dental office, we may be able to help you treat sleep apnea and achieve the rest you need with a custom-designed sleep appliance. Today, we examine a few reasons why seeking treatment as soon as possible is important when dealing with sleep apnea, and what having the condition can mean on your quality of life.
The obstructive sleep disorder
Learn to treat your sleep apnea
Having sleep apnea means losing sleep in ways that you may not always be aware of. For more information on diagnosing and treating your sleep disorder, schedule a consultation by calling the Sunny Smiles dental office nearest you in El Paso, TX, today! We also have offices in Chaparral, Canutillo, and Vinton so we can easily serve patients throughout all surrounding communities.