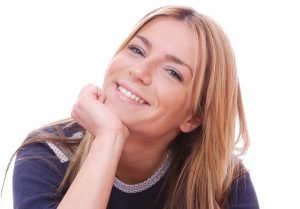 Maybe your chipped tooth isn't even noticeable, or maybe it's become a characteristic part of your smile's appearance by now. For many patients, a chipped tooth doesn't seem like a big deal even if it is visible, and therefore, they may not consider treating it  much of an emergency. However, even a small amount of damage to your tooth's structure could have dire consequences for that tooth and the rest of your oral health. With a wide variety of customizable dental treatment options, we can help you find the right one to finally fix your chipped tooth at our El Paso, TX, office.
It's More than Just a Cosmetic Thing
For some people, the cosmetic affect of a chipped tooth is enough to fix it, but the importance of treating it isn't just about improving your smile's appearance. For example, the fact that your tooth is chipped at all means that it's no longer as structurally sound as it used to be. Continuous bite pressure can make it worse over time, and depending on its specific location, the chipped tooth can also affect the overall balance of your bite. While most treatment options will improve the tooth's appearance, they'll also help you avoid the consequences of a damaged tooth.
How Bad is the Damage to Your Tooth?
A chipped tooth can mean many things, and the chip itself can range from minor to severe. Because fixing it requires restoring the damaged structure, your treatment depends on the exact extent of your chipped tooth. Even if minor at first, the chip can grow increasingly worse the longer you wait to seek treatment. As you bite and chew, the friction can wear down more of your tooth, or it may crack or break under the repeated pressure. To avoid more serious treatment, the best option is to fix your chipped tooth as soon as possible.
A Variety of Customizable Treatment Options
For optimal cosmetic and restorative results, fixing your tooth will require highly customized treatment designed according to your unique needs. For example, if your chip is minor and you seek treatment early enough, we may be able to fix it with minimally invasive cosmetic tooth bonding. The resin can be placed over the appropriate area of the tooth, and bonded to match its ideal size, shape, and contour. For more extensive damage, we might suggest restoring the entire front surface of your tooth with a durable, highly lifelike porcelain veneer.
Fix Your Chipped Tooth with Custom Treatment
A chipped tooth affects more than your smile's appearance, but with the right personalized treatment, fixing it can be a simpler process than you might have thought. To learn more, schedule a consultation by calling the Sunny Smiles dental office nearest you in El Paso, TX, today! We also have offices in Chaparral, Canutillo, and Vinton so we can easily serve patients throughout all surrounding communities.