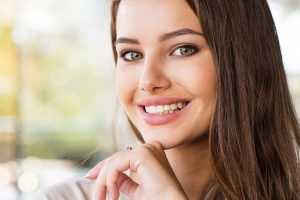 You don't have to wait until it's time to make New Year's resolutions before deciding to improve your smile. However, a new smile is on the list for many people. For those who have hesitated until now because they have several different issues to address, porcelain veneers may be the answer they've been looking for. At our El Paso, TX, dental office, we often recommend porcelain veneers to create new smiles with highly lifelike results, and often, with minimal alterations to your healthy tooth structure.
Finally addressing your smile's concerns
Some patients believe that improving their smile is worth any effort, but may not have the time or money to spend on extensive cosmetic work for their smile. Fortunately, porcelain veneers often make smile improvement much simpler and more convenient than patients realize. That's because veneers are designed to be bonded to the front surfaces of one or more teeth, making them able to correct a wide range of issues with equal, minimally invasive measures. Without the worry of needing extensive treatment, improving your smile becomes much more of a possibility with one or more veneers.
How porcelain veneers recreate your smile
A porcelain veneer is a single, wafer-thin shell of porcelain that's designed to closely mimic every aspect of your healthy, natural tooth's appearance. The porcelain is tinted and layered to recreate the unique color and texture of your tooth structure, and the shell is crafted according to highly specific measurements of the tooth's front surface. Once the veneer is bonded to the tooth, it instantly transforms its appearance, even if it has multiple different concerns. If you have more than one tooth to improve, then your dentist might recommend multiple veneers, one for each of them.
Learn more by calling us today
If you want a new smile this year, then find out if one or more porcelain veneers are your best option for creating it! To learn more, schedule a consultation by calling the Sunny Smiles dental office nearest you in El Paso, TX, today! We have offices in the East, Northeast, and Westside of El Paso, and happily welcome patients from all nearby communities, including Chaparral, Canutillo, Vinton, and Sunland Park, New Mexico.