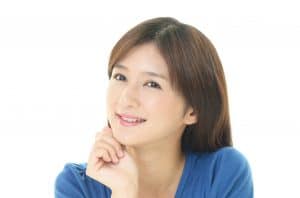 There are few good things about tooth loss, but when it comes to rebuilding your smile, the great news is that dental implants provide a more lifelike solution than ever before possible. Unlike traditional prostheses, implants consist of root-like posts that are inserted into your jawbone to anchor your replacement teeth in the same manner as natural teeth roots. For patients in El Paso, TX, who have lost one or more teeth, implants can offer the most beneficial solution for replacing them, but only if their oral structures are healthy enough to support them.
Untreated gum disease
Gum disease (also known as periodontal disease) is the leading cause of adult tooth loss, so it makes sense that many patients still exhibit the disease long after they've lost teeth. That's because the disease erodes the structures that support your teeth – your gums and jawbone – until they're too weak to continue supporting them. If left untreated, the destruction will continue, even after you've had one or more dental implants placed. Therefore, your dentist will have to treat your gum disease and stop it from progressing before you can receive your implant posts.
A weakened jawbone
In addition to gum disease, the loss of your teeth roots can also cause your jawbone to lose density and grow weaker over time. This is due to the loss of your teeth's roots, which can no longer stimulate your jawbone to keep it well nourished. If it's been a while since you've lost teeth, then you might benefit from jawbone grafting to strengthen your smile's foundation before your dental implants can be placed.
Find out if you're a good candidate
While dental implants are a good fit for most tooth loss patients, your dentist will first perform a thorough examination to ensure that you don't exhibit issues that could affect their success. For more information, schedule an appointment by calling the Sunny Smiles dental office nearest you in El Paso, TX, today! We have offices in the East, Northeast, and Westside of El Paso, and happily welcome patients from all nearby communities, including Chaparral, Canutillo, Vinton, and Sunland Park, New Mexico.