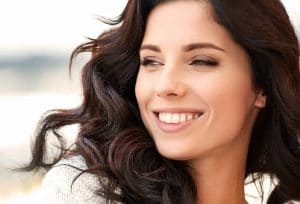 Sometimes, your smile may not be as bright as it could be even though you take excellent care of its health and appearance. This often isn't due to a serious problem, but issues like teeth stains can still have a significant impact on your overall confidence. For patients in El Paso, TX, who need to brighten their smiles, professional teeth-whitening is often the best way to do so in a comfortable, convenient, and minimally invasive manner. If you need teeth-whitening, then here are a few things that you should know.
How to ensure that it will work
Teeth-whitening is a topical solution that breaks up stains on your teeth surfaces and brightens up the structures underneath. By choosing professional treatment, your dentist will have the chance to thoroughly examine your teeth and ensure that whitening is the most appropriate option. If so, then the safe but powerful bleaching agent will effectively brighten your smile without harming your healthy, natural tooth structure or enamel.
What to do if it doesn't
If your stains aren't on the surfaces of your teeth, but underneath them, then teeth-whitening may not be effective. Instead, your dentist might suggest cosmetic tooth bonding, porcelain veneers, or one or more other cosmetic options to address your smile's concerns. If a tooth's discoloration is due to a serious dental concern, such as internal tooth decay, then you might need a custom restoration (such as a tooth-colored filling).
How to maintain a stain-free smile
The stains that most commonly affect your teeth's surfaces are often the result of exposure to food and beverages, excessive plaque and tartar buildup, and more. While staining may be inevitable over time, you can slow down their development and preserve your bright, stain-free smile longer with excellent hygiene and a consistent schedule of dental checkups and cleanings.
Benefit from professional teeth-whitening
With custom-designed teeth-whitening treatment, you can restore the youthful, brilliant smile that you deserve. To learn more, schedule an appointment by calling the Sunny Smiles dental office nearest you in El Paso, TX, today! We have offices in the East, Northeast, and Westside of El Paso, and happily welcome patients from all nearby communities, including Chaparral, Canutillo, Vinton, and Sunland Park, New Mexico.