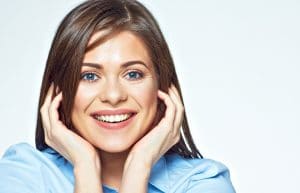 Improving your smile can mean many things, from erasing stains to correcting irregular corners and shapes on certain teeth. For patients in El Paso, TX, smile improvement also comes with a heavy focus on preserving the healthy, natural structures of your teeth and oral tissues. With cosmetic tooth bonding and contouring, we can affect a wide variety of changes and improvements to the appearance of your smile while minimizing any permanent changes to your teeth.
Fortifying healthy tooth structure
Tooth bonding describes applying a small amount of biocompatible resin to the surface a tooth that has cracked or chipped, or that has been worn down by excessive pressure. The tooth-colored resin can be custom-tinted to match the color and shade of the tooth, which also makes it a viable solution for correcting severe tooth stains and discoloration that don't respond to teeth-whitening.
Improving the shape of a tooth
Instead of bonding tooth-colored composite resin to your tooth, contouring involves carefully sculpting a jagged, overlapping, or otherwise improperly shaped tooth. Tooth contouring is carefully performed to sculpt only the outer layer of the tooth's enamel, ensuring that the procedure doesn't compromise your tooth's main natural structure. This also helps ensure that the tooth retains its integrity and ability to withstand your bite's pressure.
Optimizing your smile improvement
In addition to their highly esthetic results, the main benefits of cosmetic tooth bonding and contouring are that the procedures help you optimize your long-term oral health by remaining minimally invasive. Your teeth will be more cosmetically appealing and fit more naturally with the rest of your smile's appearance, yet still retain all or most of their strength and structural integrity.
Benefit from customized bonding & contouring
With custom cosmetic tooth bonding and contouring, we can help you enjoy significantly improve your smile with minimal changes to the structures of your teeth. To learn more, schedule an appointment by calling the Sunny Smiles dental office nearest you in El Paso, TX, today! We have offices in the East, Northeast, and Westside of El Paso, and happily welcome patients from all nearby communities, including Chaparral, Canutillo, Vinton, and Sunland Park, New Mexico.