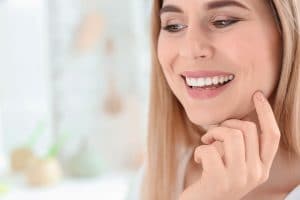 Gummy smiles are common, and while they don't always indicate an immediate oral health issue, they can have a significant impact on people's smiles. Even if your teeth are otherwise straight and cosmetically appealing, the uneven gum tissues covering them can diminish that appeal. For patients in El Paso, TX, who want to improve their gummy smiles, cosmetic gum contouring offers a comfortable and convenient way to reshape their gum lines.
What is gum contouring?
Gum contouring is a cosmetic dental procedure that involves artistically sculpting your gum line to make it straighter and more symmetrical. The goal is to ensure that your gums cover an even amount of tooth structure on every single tooth, and your dentist accomplishes this by carefully trimming away the excess tissue on certain teeth.
When should I consider it?
Most adults who have a gummy smile can benefit from a custom-designed gum contouring procedure. The procedure is minimally invasive and, if you prefer, you may opt for sedation to make your treatment even more comfortable. Some patients also benefit from gum contouring as a finishing touch to a complete smile makeover, after having multiple porcelain veneers placed, or after completing orthodontic treatment to straighten crooked teeth.
What other benefits are there?
In addition to the cosmetic enhancement that gum contouring offers your smile, the process of evening out your gum line also provides several other benefits. For example, after gum contouring, you can more effectively keep your gum line free of harmful bacteria when you brush and floss. A straighter gum line also makes it harder for oral bacteria to work their way underneath your gums and lead to a more serious issue such as gum disease.
Find out if gum contouring can help you
With customized cosmetic gum contouring, you can conveniently reshape your gum line to create the smile you've always wanted. To learn more, schedule an appointment by calling the Sunny Smiles dental office nearest you in El Paso, TX, today! We have offices in the East, Northeast, and Westside of El Paso, and happily welcome patients from all nearby communities, including Chaparral, Canutillo, Vinton, and Sunland Park, New Mexico.