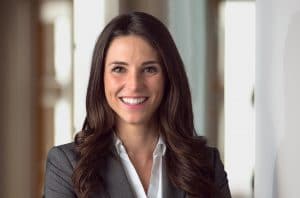 Improving your smile is about more than just optimizing its appearance – it's also about ensuring your healthy, natural tooth structure remains as healthy and natural as possible. For patients in El Paso, TX, who wish to improve their smiles, we often recommend highly lifelike, custom-designed porcelain veneers, which can address multiple issues at once to make your smile improvement simpler and minimally invasive.
What are porcelain veneers?
Porcelain veneers are wafer-thin, tooth-shaped shells of dental porcelain, each of which is designed to match the size and shape of a specific tooth. The porcelain is tinted to match the color and shade of the tooth that it's meant to improve, making it blend in naturally with the tooth structure around it. Once the veneer is bonded to the tooth's front surface, it can instantly correct the tooth's overall appearance.
How they improve smiles
The beauty of custom veneers is that they accomplish both optimal smile improvement and maximum tooth preservation all at once. Each veneer is typically less than 0.5 mm thin, which means your dentist can prepare a tooth for its placement by simply sculpting a small amount of enamel from its front surface. Once in place, the veneer will be flush with the rest of your smile for a lifelike finish that naturally completes your smile.
The different issues they address
Because veneers are designed to rebuild and restore the entire front surfaces of teeth, they can address several different types of issues with equal success. For example, veneers are frequently recommended for issues such as:
Severe and/or internal tooth discoloration
Chips and cracks in one or more teeth
Spaces between teeth
Teeth that don't seem long enough
Slightly crooked or malformed teeth
And much more
Learn if porcelain veneers are right for you
Porcelain veneers are designed to address a wide number of issues, making them the right option for patients with several different types of cosmetic smile concerns. To learn more, schedule an appointment by calling the Sunny Smiles dental office nearest you in El Paso, TX, today! We have offices in the East, Northeast, and Westside of El Paso, and happily welcome patients from all nearby communities, including Chaparral, Canutillo, Vinton, and Sunland Park, New Mexico.