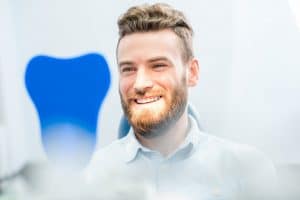 The goal of maintaining regular dental care is to help you preserve your smile, so when your dentist says that you need to extract a tooth, you wonder why. For many patients in El Paso, TX, however, it can be the most effective way to remove a serious threat to your oral health while also restoring your smile's health, integrity, and appearance. Today, we take a look at how tooth extraction can help you restore and improve your smile, and why you shouldn't wait if your dentist suggests that it's necessary.
Why it may be necessary
Tooth extraction involves removing a tooth from your upper or lower dental ridge, which is why your dentist only recommends the procedure when it's absolutely necessary. For instance, if your tooth has become so fractured or broken that there isn't enough healthy tooth structure left to restore, then extracting the tooth can give your dentist the chance to replace it. The same is true for a tooth that is extremely decayed or so out of alignment that it can't be corrected.
Your alternative options
Dental treatments, including tooth extraction, are recommended according to your unique needs and preferences, which is why you typically have several options for improving or restoring your smile. Yet, tooth extraction is only suggested when there are no other options for saving your tooth. Extracting a tooth is a last resort, and therefore, the only alternative in most cases is to wait as your condition grows worse until the tooth falls out on its own.
Replacing the extracted tooth
After extracting a tooth, your dentist might recommend replacing it, preferably with a dental implant and crown. Removing the troublesome tooth stops it from negatively impacting the rest of your oral health, but the loss of the tooth can still affect your smile. To mitigate those affects and restore your smile's function and appearance, a dental implant and crown can replace the tooth's root and crown with highly lifelike results.
Learn if tooth extraction is right for you
Tooth extraction isn't as common as most other dental treatments, but it can be necessary for many patients to save their smiles from certain tooth concerns. For more information, schedule an appointment by calling the Sunny Smiles dental office nearest you in El Paso, TX, today! We have offices in the East, Northeast, and Westside of El Paso, and happily welcome patients from all nearby communities, including Chaparral, Canutillo, Vinton, and Sunland Park, New Mexico.