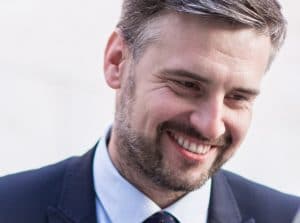 Just because you want to improve your smile's appearance doesn't mean you want to undergo extensive treatment to do it. Fortunately, most cosmetic dental treatments are designed to achieve optimal results in the most minimally invasive manner as possible. For example, tooth bonding and contouring, two popular cosmetic touchup treatments, are known to create dramatic improvements to smiles that exhibit a number of different concerns. Yet, the procedures involve little or no permanent changes to your tooth structure, so patients in El Paso, TX, can enjoy more attractive smiles faster and more comfortably.
Whitening won't erase your teeth stains
The reason teeth stains are usually easy to erase is because they usually develop on the surfaces of your teeth. Yet, not all of them do, and when your tooth is intrinsically (internally) stained, whitening won't be able to improve it. However, your dentist can suggest a more effective solution such as cosmetic tooth bonding, which involves placing tooth-colored composite resin onto the discolored part of the tooth. The resin restores your tooth's healthy appearance by closely mimicking its healthy, natural, and blemish-free appearance.
Your tooth is chipped
A chipped tooth doesn't always seem serious, but it should be corrected as soon as possible. For many patients, that can be accomplished by bonding the chipped part of the tooth, and if necessary, contouring any jagged or overlapping edges. This can help you improve the chipped tooth's appearance without having to alter it to accommodate a porcelain veneer or crown. It can also help you avoid problems with your bite's alignment due to changed or damaged tooth structure.
Learn More About Tooth Bonding & Contouring
Effectively improving your smile while minimizing the amount of changes to your tooth structure make bonding and contouring ideal for a wide variety of cosmetic dental concerns. To learn more, schedule an appointment by calling the Sunny Smiles dental office nearest you in El Paso, TX, today! We have offices in the East, Northeast, and Westside of El Paso, and happily welcome patients from all nearby communities, including Chaparral, Canutillo, Vinton, and Sunland Park, New Mexico.