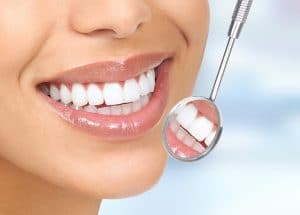 Prevention is the best way to keep your smile as healthy and beautiful as it can be. Sometimes, though, regular dental checkups and cleanings aren't enough to prevent everything. For instance, even if you can stop tooth decay and gum disease from developing, your teeth might still stain from things as simple as eating and drinking every day. Fortunately, you may be able to brighten your smile quickly and conveniently with a custom-designed whitening kit that makes erasing teeth stains almost as easy as cleaning your teeth.
What Kind of Stains Are on Your Teeth?
The reason teeth stains appear so easily is because they develop on the surfaces of your teeth, which is why teeth-whitening works so effectively. Known as extrinsic stains, they form on the enamel (outer layer) of your teeth. Teeth-whitening solution is designed to gently but successfully break up these stains and remove them from your teeth surfaces, all while brightening your healthy tooth structure.
What if It Isn't the Right Option?
To find out if teeth-whitening will work for your teeth stains, your dentist will carefully examine your teeth and make sure that they're good candidates. For instance, if your teeth are discolored underneath the semi-translucent enamel, then whitening solution won't work. Instead, your dentist can recommend a more appropriate cosmetic treatment, such as bonding or porcelain veneers, to effectively address the discoloration and improve your smile.
Ask Your Dentist if Teeth-Whitening Is Best
When your teeth are stained, they may not be a significant threat to your oral health. However, their appearance can still have a dramatic impact on your smile. To learn if you can erase your teeth stains with teeth-whitening, schedule an appointment by calling the Sunny Smiles dental office nearest you in El Paso, TX, today! We have offices in the East, Northeast, and Westside of El Paso, and happily welcome patients from all nearby communities, including Chaparral, Canutillo, Vinton, and Sunland Park, New Mexico.