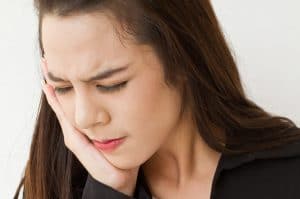 When a toothache strikes, you can often find some measure of relief for it with an over-the-counter pain medication or home remedy of your choice. The problem, however, is that such solutions are typically temporary, and before long, the pain will be back again, sometimes worse. The reason is that toothaches are not a condition that can be treated with home remedies. On the contrary, it's a symptom of many different dental issues that progressively grow worse the longer they're left untreated.
Why It Keeps Coming Back
If you've recently damaged your tooth, then the pain of it will obviously remain until you restore the tooth. However, many issues aren't as obvious, such as weakening tooth enamel or a small, developing cavity. When you take a pain reliever or apply a cold compress, you can relieve the immediate discomfort. Yet, as long as your dental issue continues to progress, your toothache will continue to come back. Therefore, the only way to permanently relieve it is to address the issue causing it.
How to Get Rid of It
Because a toothache can mean many things, the first step to treating it is to diagnose it. To do so, your dentist will perform a thorough oral examination to check for signs of tooth damage, compromised tooth enamel, or other potential causes. Once your toothache is properly diagnosed, your dentist will work with you to determine the most appropriate treatment option.
Find Out How to Treat Your Toothache for Good
Most chronic toothaches are caused by an underlying issue that your dentist will have to address before you can find relief. To learn more, schedule an appointment by calling the Sunny Smiles dental office nearest you in El Paso, TX, today! We have offices in the East, Northeast, and Westside of El Paso, and happily welcome patients from all nearby communities, including Chaparral, Canutillo, Vinton, and Sunland Park, New Mexico.